The Hidden History of Guns and the 2nd Amendment Book Tour Is Coming...

Thursday, June 6: NEW YORK, NY

7:30pm

Location: The Strand (2nd floor), 828 Broadway, NYC

Monday, June 10: WASHINGTON, DC 6:30pm

Location: Busboys and Poets, 450 K St NW, Washington, DC

Wednesday, June 12: PORTLAND, OR 7:30pm

Location: Powell's, 1005 W Burnside St., Portland

Sunday, June 23: SEATTLE, WA 7:30pm

Location: Town Hall, 1119 8th Ave, Seattle (West Entrance) w/Elliott Bay Book Company

Tuesday, June 25: SAN FRANCISCO, CA 7:00pm

Location: First Church, 2345 Channing Way, Berkeley w/The Booksmith

Friday, June 28: CHICAGO, IL 7:00pm

Location: Frugal Muse, 7511 Lemont Rd. #146 (Chestnut Court Shopping Center), Darien

Saturday, June 29: MINNEAPOLIS, MN 7:00pm

Location: Common Good Books, 38 S. Snelling Ave, St. Paul

Become a Thom Supporter- Click the Patreon button
Creeping Police State?

Sep. 27, 2010 9:43 am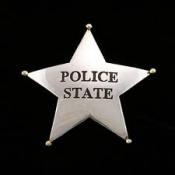 FBI agents have seized a laptop and documents form the Chicago home of a Hatem Abudayyeh, a well-known anti-war activist and US citizen, in an "attempt to silence his advocacy," said attorney Jim Fennerty, Executive Director of the Arab American Action Network. As many as eight addresses in both Chicago and Minneapolis were searched by the FBI on Friday. Fennerty says, "The government is trying to quiet activists...this case is really scary." Six warrants were served in Minneapolis and two more in Chicago, although the FBI maintains there was no imminent threat to the community and no arrests have been made. If this had been done during the Bush Presidency, Democrats and progressives would be screaming about the creeping imposition of a police state. But how are these any less police state tactics when done by the Obama administration?