Creeping Police State?

Sep. 27, 2010 9:43 am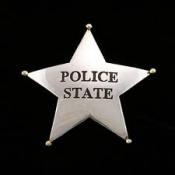 FBI agents have seized a laptop and documents form the Chicago home of a Hatem Abudayyeh, a well-known anti-war activist and US citizen, in an "attempt to silence his advocacy," said attorney Jim Fennerty, Executive Director of the Arab American Action Network. As many as eight addresses in both Chicago and Minneapolis were searched by the FBI on Friday. Fennerty says, "The government is trying to quiet activists...this case is really scary." Six warrants were served in Minneapolis and two more in Chicago, although the FBI maintains there was no imminent threat to the community and no arrests have been made. If this had been done during the Bush Presidency, Democrats and progressives would be screaming about the creeping imposition of a police state. But how are these any less police state tactics when done by the Obama administration?