The Tea Party Win - The Leading Cry of the Rich?

Sep. 15, 2010 8:56 am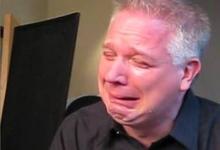 Continuing the "GOP nightmare," Tea Partier Christine O'Donnell (DE), who doesn't believe in evolution and says masturbation is the same as adultery, beat longtime Republican congressman Mike Castle in Delaware's Republican Senate primary. In response to his unexpected loss, Castle chose to call the Democratic candidate Chris Coons over O'Donnell last night, and confirmed that he "will not be endorsing" O'Donnell in the general election. In New York, Buffalo multimillionaire and Tea Party candidate Carl Paladino won the Republican gubernatorial nomination over former congressman Rick Lazio. Palidino had forwarded racist and pornographic e-mails to friends, and Democrats generally are regarding both of these wins as good news. Given that the Tea Party was started and funded by a small group of oil billionaires and lobbyists, they shouldn't be taken for granted - and may even be the leading edge of the final total corporatist takeover of America, much as populist uprisings in Spain, Italy, and Germany in the 1930s all turned into regimes run for the very rich - the dictionary definition of fascism. The leading cry of the rich? "No taxes on rich people to pay to help working people, no rights for workers, and no regulation of corporate activity." Ironically, these are also the main messages of the Tea Party. Even some mainstream Republicans are starting to get worried...