Nov. 17, 2010 5:48 am
If it's Friday, it's "Brunch With Bernie"... the honorable Senator Bernie Sanders (I-VT) joins Thom with all the news from our nation's capitol and as always he spends the hour taking your calls and answering your questions too.
"Anything Goes on Townhall Fridays".
The good, the bad and the very, very ugly.
Crazy Alert! Stone a liberal journalist to death?

Crazy Alert! A British Politician was arrested yesterday after taking to twitter and asking someone to stone a liberal journalist to death. Gareth Compton – a member of the Conservative Party - tweeted that he, "shan't tell Amnesty if you don't, it would be a blessing really," if Yasmin Alibhai-Brown was stoned to death. It seems Mr. Compton does not know how to use twitter as effectively as certain American politicians. The key is not to outright call for someone's death that you disagree with – but instead hint that your political enemy may be planning to kill – say…the elderly all over the country with something like…death panels. Way more effective – and also not a crime.

-Thom

(What do you think the reaction would have been if a Republican or Democrat had tweeted like that? Tell us

here

.)

"

If you're looking for something that connects the dots between the BP oil disaster, the harm it's done to the Gulf of Mexico and the people paying the price, this book is it. In a clear and compelling voice, it explains the worst environmental catastrophe of our time, then shows the way forward to protect this national treasure, safeguard our future and break our destructive addiction to oil.

"

Tonight on The Big Picture

Crazy Alert: Stone a liberal journalist to death?

Watch on RT TV at 9pm and 11pm (check your local listings for stations or stream at

RT

, and catch past shows on

Youtube

)

Ever since George W. Bush admitted to authorizing the use of waterboarding – or torture - in his new book, "Decision Points" – there has been growing pressure on the Obama Administration to launch an investigation.

Who's screwed? Reasonable people.

While the Tea Party made a profound impact on the national elections last week – it looks like they are really flexing their muscles in local governments. And, The GOP may be on the verge of implosion...tea party in fighting with

Laura Flanders

, host and founder of GRITtv

How to we chop the head off the Chamber "beast"?

with

Christy Setzer

, Communications Director.

The business of sports...

how politics/business are ruining the games we love with

Dave Zirin

, sports writer for The Nation Magazine

The fight to save Social Security:

Hands Off Social Security with

Terrance Heath

, Campaign for America's Future

Crazy Alert! Stone a liberal journalist to death?

The Good, The Bad, and the Very Very Ugly....

Daily Take: The shrinking free press...

Highlights Of The Upcoming Week ...

Nov 15th - 19th, 2010

Monday

Hour One: Labor News - the great wage theft caper

-

Kim Bobo

, Executive Director of Interfaith Worker Justice, will be here.

Hour Two: Family of Secrets... the real story of George W. Bush and the Bush Dynasty

- Journalist/Author

Russ Baker

will be here.

Hour Three: "Acid Christ: Ken Kesey, LSD and the Politics of Ecstasy"

- Author

Mark Christensen

will be here.

Tuesday

Hour One: The politics of illegal drugs, racism and incarceration

- NYU Professor of Clinical Law and former public defender

Anthony Thompson

will be here.

Hour Two: "Decision Points" by George W. Bush

- Former FEMA Director

Michael Brown

talks about the book and his old boss.

Hour Three: What the *$@*?! Too much profanity in prime time?

- Hollywood Reporter columnist

Lindsay Powers

will be here.

Wednesday

Hour Two: The High Cost of Low Prices

- Journalist/teacher

Ellen Ruppel Shell

, author of "Cheap: The High Cost of Discount Culture", will be here.

Hour Three: Fast food, fat kids...the not so happy meals

- A new report on marketing to kids

www.yaleruddcenter.org

.

Thursday

Hour Two: Geeky Science Rocks - What do flies, mice and humans all have in common?

Hour Three: Could the Twinkie police be coming for your next?!

Thom has a rumble with

Dan Gainor

of the Business and Media Institute.

Friday

"Brunch With Bernie"

. Senator

Bernie Sanders

, (I-VT) spends the hour with Thom discussing the issues and answering listener questions.

Read Thom's Book for Free!


Now you can read all of Thom Hartmann's "Rebooting the American Dream: 11 Ways to Rebuild Our Country" for free online. Truthout is publishing weekly installments over the next 12 weeks.




The

introduction

is already up, and each week we will be publishing another of the proven 11 steps to restoring America.

Thank you for being part of our ever growing community for News, Debate and Opinion on the Thom Hartmann Program.

Click here

to subscribe to the Thom Hartmann Newsletter.

Sincerely,

The Thom Hartmann Program

Conversations with great minds

Ralph Nader: Corporate takeover of America. Pt. 1




Ralph Nader: Corporate takeover of America. Pt. 2

Reign In Corporate Control of Government




It wasn't always this way. Consider this old Wisconsin law, broadly representative of laws virtually every state had up until the rise of the Robber Barons - railroad magnates and other businessmen who became wealthy using anti-competitive and unfair business practices - in the 1880s:



Political contributions by corporations.
No corporation doing business in this state

shall pay or contribute, or offer consent or agree to pay or contribute, directly or indirectly,

any

money, property, free service of its officers or employees or thing of value to

any

political party, organization, committee or individual for

any

political purpose whatsoever, or for the purpose of influencing legislation of

any

kind, or to promote or defeat the candidacy of

any

person for nomination, appointment or election to

any

political office.




What we have lost is the moral and ethical view of our civic life and replaced it with a story that says that anything is acceptable as long as it is legally permitted. In the UK such behavior is frowned upon as sleaze and politicians and former politicians can be suspended for taking contributions in return for using their influence. The US differs from most developed countries in its tolerance of bribery because of the US Supreme Court's interpretation of the "rights" of corporations and its interpretation of our First Amendment, which forbids the government from limiting "free speech," particularly interpreted to mean political free speech. Laws aimed at curbing it have been watered down.




Thom and Louise Hartmann founded the

New England Salem Children's Village

in New Hampshire in 1979. With states delaying payment for the children they entrust to the village, they need help with cash flow urgently. Please help if you can.
Become a Thom Supporter
Click the Patreon button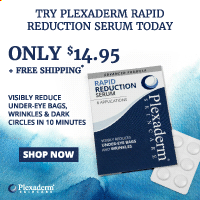 ---

---

Thom Hartmann Radio Program

Live: Mon-Fri
Noon - 3pm Eastern
Live radio | Live TV | Podcast
Syndicated by Pacifica, and simulcast on Free Speech TV Network on Dish Network and DirectTV, and on radio stations, American Forces Radio, and Sirius/XM. Live in the US, Africa, Europe and across North America - more people listen to or watch the TH program than any other progressive talk show in the world.
---

Thom Hartmann Newsletter
Don't miss out again. Receive our daily rundown of news, show highlights and random musings.
© 2020 Mythical Intelligence, inc.
Drupal site designed and developed by
HollyIT