Nov. 18, 2010 7:29 pm
TSA patdown more like a sexual assault. Erin Chase, Blogger/Author "$5 Dinner Mom Cookbook", tells how she was groped.
Keith Davies of the Forum for Middle Eastern Understanding. TSA screenings - too politically correct in the name of diversity?!
Dan Gainor of the Business and Media Institute. TSA screenings - government gone mad?
If you're hungry, are you free?

If you're hungry, are you free? According to Republicans, over 17 million more Americans are free because of 30 years of Reaganomics. You need to know this: The US Department of Agriculture is reporting that 17.4 million households in the country had trouble finding enough food to eat last year. In fact – in one out of every eight homes – someone went hungry at some point throughout the year. Children in single parent households were most affected by a food shortage – along with African Americans and Hispanics. All in all – 14% of the households in our country – the richest nation in the world – suffered from what economists call food insecurity and the rest of us call hunger. And these numbers could have been much higher. The Department of Agriculture reports that though the number of hungry families spiked much higher in 2007 when the recession began – it has held steady since – thanks in large part to federal assistance like the Supplemental Nutrition Assistance Program and free and reduced school lunches. On top of that – economists have proven that federal food assistance programs actually have a stimulative effect on the economy – with every dollar given out in food stamps producing $1.73 in economic activity as it circulates from the hungry person to the retail store to the wholesaler to the farmer. Unfortunately Republicans – didn't get that memo. They still insist a 3% tax cut for millionaires and billionaires so they can put more money in Swiss banks is a better stimulus for America, and they're willing to cut federal food assistance programs to pay for it. There you have it – the Republican Party is literally taking food off the table of hungry Americans – so fat cat banksters can get a million dollar tax-giveaway bonus, borrowed from China and handed to billionaires courtesy of Uncle Sam.

-Thom

Are you free? Tell us

here

.)

Today on the Big Picture...GOP freshman: Where's my Government health care?

On RT TV at 9pm and 11pm... (check your local listings for stations or stream at

RT

, and catch past shows on

Youtube

)

Why should the public pay for GOP Congressional health care if they won't allow coverage for the rest of us?

– Democrats Press GOP Lawmakers to Turn Down Government Health Care. Guests: Congressman

Joseph Crowley

(D-NY, District 7), Congresswoman

Donna Edwards

(D-MD, 4th District).

If you're hungry, are you free? With the concentrated wealth in America, why is anyone hungry? In 17.4 million US households, someone goes hungry: study.

Congress' personal wealth expands (collectively) in spite of economic collapse.

Congressional Members' Personal Wealth Expands Despite Sour National Economy. Guest:

Dave Levinthal

, Communications Director-Center for Responsive Politics and Open Secrets.org.

GOP lawmakers decide fair pay for women won't even be considered.

Paycheck fairness dies in the senate. Guest:

Charlotte Hays

, Senior Fellow-Independent Womens Forum.

Right targets America's heroes.

AFA's Fischer says America has 'feminized' the Medal of Honor. Guest:

Bryan Fischer

, Host, "Focal Point" radio program on AFR Talk.

Is Senator Scott Brown in trouble?

Guest:

Jeff Santos

, morning host on AM 1510 Revolution Boston.

Crazy Alert! Birther edition!

Daily Take: Did China buy GM? Do you hear a big sucking sound for American business?

Read Thom's Book for Free!


Now you can read all of Thom Hartmann's "Rebooting the American Dream: 11 Ways to Rebuild Our Country" for free online. Truthout is publishing weekly installments over the next 12 weeks.




The

introduction

is already up, and each week we will be publishing another of the proven 11 steps to restoring America.

Mass Deception, the bold and critically acclaimed new book by criminologist Scott Bonn, reveals that the Bush administration lied about the threat from Iraq and committed war crimes throughout the invasion and occupation. Order it today on amazon.com. Visit and "like" the Mass Deception fan page on facebook.

Coming up Friday on The Thom Hartmann Program

If it's Friday, it's "Brunch With Bernie"...

the honorable Senator

Bernie Sanders

(I-VT) will be here with all the news from our nation's capitol and as always he'll be spending the hour taking your calls and answering your questions too...

Plus, it's "Anything Goes on Townhall Friday" with the best of the rest of the news and your calls right here on...

The Thom Hartmann Program... your media support group for we the people.

Thank you for being part of our ever growing community for News, Debate and Opinion on the Thom Hartmann Program.

Click here

to subscribe to the Thom Hartmann Newsletter.

Sincerely,

The Thom Hartmann Program

$100,000 cap on Social Security?

The final nail in the coffin for Net neutrality?

Our addiction to oil

So what do we use all that oil for that makes it a strategic resource? We certainly don't use it to produce electricity – only 2 percent of our electricity is generated by oil, because we have huge domestic supplies of coal, which produce over half of our electricity. Pretty much nobody is producing electricity with oil except the oil-rich countries of the Middle East – even rapidly-growing countries like China and India, for example, are not producing oil-fired power plants.

Thus, moving to solar, wind, biomass, or even nuclear power to generate electricity in the United States will help tremendously with our CO2 output and all the pollution "externalities" associated with coal – but it will not make us less oil dependent or strip oil of its strategic significance.

The simple fact is that oil accounts for roughly 95 percent of the energy used for transportation in the US (and our military is the world's single largest consumer of oil), and that's what makes it "strategic." If we want to strip oil of its strategic value, so it can't be used as a weapon against us and we can use our remaining oil supplies for rational things like producing plastics and medicines, we need to shift our transportation sector away from oil, and do so quickly.

Thom and Louise Hartmann founded the

New England Salem Children's Village

in New Hampshire in 1979. With states delaying payment for the children they entrust to the village, they need help with cash flow urgently. Please help if you can.
Become a Thom Supporter
Click the Patreon button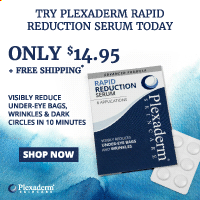 ---

---

Thom Hartmann Radio Program

Live: Mon-Fri
Noon - 3pm Eastern
Live radio | Live TV | Podcast
Syndicated by Pacifica, and simulcast on Free Speech TV Network on Dish Network and DirectTV, and on radio stations, American Forces Radio, and Sirius/XM. Live in the US, Africa, Europe and across North America - more people listen to or watch the TH program than any other progressive talk show in the world.
---

Thom Hartmann Newsletter
Don't miss out again. Receive our daily rundown of news, show highlights and random musings.
© 2020 Mythical Intelligence, inc.
Drupal site designed and developed by
HollyIT