The next battle in 2012....

Dec. 17, 2010 11:20 am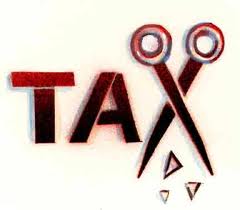 You need to know this. The tax cuts compromise deal is now at the President's desk. The House of Representatives passed the legislation late last night by a vote of 277 – 148. Earlier in the afternoon – it looked as though liberal Democrats in the House were ready to blow the deal up when they protested the planned vote in the afternoon -forcing the House into an indefinite recess. But in caucus meetings later in the night – Speaker Nancy Pelosi was able to wrangle up enough Democratic members to bring the legislation to the floor and pass it. Ultimately – 112 Democrats didn't support the bill – including the entire Democratic leadership aside from Majority Leader Steny Hoyer. Now - with the President's signature – the bill will become law. Congressman Peter DeFazio from Oregon – one of the most outspoken opponents of the bill - summed up the conclusion of the tax cut debate by saying, "This basically concedes the argument to the supply-side Republican failed economic policies." And unfortunately – he's right. Progressives lost this fight - capping off 2 years of losing battles. But since the tax cuts for millionaires and billionaires weren't extended permanently – we all need to get to work to make sure progressives win the next battle in 2012.