Starting to Feel like a Peon?

Dec. 28, 2010 9:53 am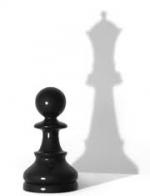 Good news! Companies are hiring again. Bad new – they're hiring overseas. A recent report by the Economic Policy Institute revealed that Americans businesses created more than 1.4 million jobs overseas in 2010 – that's compared to fewer than one million created here in the United States. Had those 1.4 million jobs been created here – the unemployment rate could have dropped by nearly a full percentage point. But as long as profits are up for CEOs and other millionaires and billionaires in the country – no worries right? According to Reaganomics - we just need to wait for that money to trickle down. It's been more than 30 years though – still no trickle. Starting to feel like a peon?