Blood Libel?

Jan. 12, 2011 12:44 pm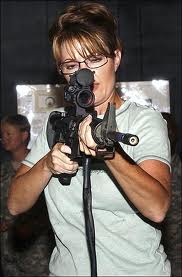 More positive news is coming out of a Tucson hospital where Congresswoman Gabrielle Giffords is recovering from a gunshot wound to the head. Doctors report that she is able to breathe on her own and now put her chances of survival at 100%. In the coming days – families will begin burying those that died in the shooting rampage. Arizona state lawmakers passed legislation ensuring that protestors – like the lunatics at the Westboro Baptist Church – cannot interrupt these funerals by establishing a 300 ft. perimeter around the site. And President Obama is expected to make a major speech this evening in Arizona while he attends a memorial service for the victims.
Meanwhile - the family of the shooter – Jared Lee Loughner – broke their silence yesterday and issued a statement regarding the tragedy saying they were deeply sorry. And they also expressed the same sort of confusion that's gripping the rest of the country saying, "There are no words that can possibly express how we feel. We wish that there were, so we could make you feel better. We don't understand why this happened." Our nation - with the exception of Sarah Palin, who today issued a youtube video accusing commentators and reporters of "blood libel" in calling out her use of violent rhetoric for political gain - is asking these very same questions today.