Daily Topics Blog - Wednesday January 5th 2011

Jan. 5, 2011 10:17 am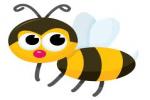 Truthout is proud to bring you an exclusive series from America's No. 1 progressive radio host, Thom Hartmann. We'll be publishing weekly installments of "Rebooting the American Dream"
Hour One: Members of Congress will be sworn in today – and Republicans will officially begin their rule over the 112thsession of the United States House of Representatives.

Hour Two: Health care in the hot seat again...second chance for single payer? Thom mixes it up with Dan Gainor of the Business and Media Institute - www.businessandmedia.org
Hour Three: Buzzkill: USA's bumblebee population declining with Dr. Sydney Cameron and George Langworthy & Maryam Henein, Co-Directors/Producers of "Vanishing of the Bees"