Free Speech TV Announces the Launch of The Big Picture with Thom Hartmann

Jan. 21, 2011 12:27 pm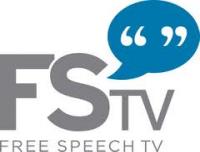 National independent television pioneer to deliver new one-hour program hosted by the nation's most popular progressive talk radio host
DENVER, Jan. 19, 2011 PRNewswire-USNewswire -- The widely-acclaimed The Big Picture with Thom Hartmann is now available to millions of American households on Free Speech TV (FSTV). The nightly one-hour program originates from RT TV network, based in Washington, D.C., and focuses on the latest political news, debates and commentary.
Free Speech TV continues to expand the reach of its mission by providing programs that shed light on social issues usually ignored by the mainstream media. "We are proud to bring to our national television audience, a new nightly program hosted by the foremost progressive talk show host and best-selling author in the country. The Thom Hartmann Program, which airs daily on our network is one of the most popular programming offerings with our audience and members. We are thrilled to offer another nightly hour and a refreshing new format hosted by Thom and I am certain that The Big Picture with Thom Hartmann will become an immediate favorite with our loyal audience," said Don Rojas, Free Speech TV Executive Director.
Speaking about the launch on FSTV, host Thom Hartmann said, "Free Speech TV provides a natural fit for independent progressive programs, like The Big Picture. In this era of mainstream media conglomerates, Free Speech TV's role in expanding the presence of independent media is crucial. As an active member of the organization and a programming contributor, I am delighted to be part of the Free Speech TV team and look forward to continue to provide a platform for views blacked out by corporate media."
The Big Picture with Thom Hartmann airs live Monday through Friday at 9:00 p.m. EST with a repeat broadcast at 2:00 a.m. EST on FSTV DISH Network channel 9415, DIRECTV channel 348. Additional repeat broadcasts and weekend schedule may be found online at FREESPEECH.ORG.