Jan. 22, 2011 1:42 pm
Senator Bernie Sanders, (I-VT). "Brunch With Bernie".
"Anything Goes on Townhall Fridays"
Bumper Music:
We need to retreat from this culture of violence, not reload again...

Since the shooting of Representative Giffords – Members of Congress are now worried about their own security – both in DC and their home districts. In the nation's Capitol – Congress has access to enhanced security thanks to the Capitol police. Though that's not good enough for Republican Congressman Louie Gohmert – the guy who's just about afraid of everything from gays to terror babies. He's proposing legislation that would allow Members of Congress to carry guns in DC and get this – even on the House floor. I guess he took Sarah Palin's speech to heart on Wednesday when she talked about how politicians of old settled their difference with pistol duels.

Outside Washington - back in their home districts – Members of Congress must rely on local law enforcement to provide security. A task that's increasingly difficult as states are bankrupt and are forced into laying off police officers – mainly thanks to irresponsible tax cuts and fiscal policy brought to us by Republican state Governors and right-wing ballot initiatives over the last few decades. In response – Republican Peter King – is calling to borrow money from China to provide Members of Congress with personal security when they're outside of Washington, DC. King is also introducing legislation to ban carrying firearms within 1,000 feet of himself or any of his 534 colleagues.

It's unclear how average citizens like us can qualify for that same protective barrier. Fear isn't exclusive to Congress though – it's also felt among gun owners in the wake of Tucson. Owners of gun shops across Arizona have seen weapon sales nearly double in the days since the massacre as people fear tougher gun laws could be coming down the pike. Reagan and Palin and the rest of the GOP are right – we are an "exceptional" nation. Of all the advanced nations in the world – we're the only one that thinks more guns equals more security. And after each new gun massacre jolts our nation year in and year out – we refuse to change. We need to retreat from this culture of violence, not reload again.

-Thom

(Retreat or reload? What do you think? Tell us

here

.)

Tonight on The Big Picture

on RT TV at 9pm and 11pm...

Conversation with Neil Howe

(check your local listings for stations or stream at

RT

, and catch past shows on

Youtube

)

"Conversations With Great Minds."

Tonight's very special guest is

Neil Howe

, co-author of "The Fourth Turning" (latest, "Millennials in the Workplace").

The Big Picture Weekly Rumble panel:

With...

--

Bill Press

, Host of the Bill Press Show, author of numerous books including his latest "Toxic Talk" (progressive)

--

Sarah B. Smith

, Vice President-The Young Conservatives Coalition (conservative)

--

Anne Trenolone

, Conservative Communications Consultant (former member of Laura Bush's White House staff) (conservative).

The Good, The Bad, The Ugly

Daily Take: Stochastic Terror

Read Thom's Book for Free!

Now you can read all of Thom Hartmann's "

Rebooting the American Dream: 11 Ways to Rebuild Our Country

" for free online.

Truthout

is publishing weekly installments over 12 weeks.

Read

Chapter Nine: Put Lou Dobbs Out to Pasture

today.

Coming up Monday on The Thom Hartmann Program

Hour Two: We honor the memory of Dr. Martin Luther King Jr and take a look at some other interesting anniversaries too...JFK's inauguration for one.

Investigative journalist/author

Russ Baker

will be here.

Hour Three: JFK historian and my friend/co-author will be here...

And, the best of the rest of the news and your calls right here on...

The Thom Hartmann Program... your media support group for we the people.

Thank you for being part of our ever growing community for News, Debate and Opinion on the Thom Hartmann Program.

Click here

to subscribe to the Thom Hartmann Newsletter.

Sincerely,

The Thom Hartmann Program

Dem. Senator Mark Udall suggested both parties to sit together at the State of the Union – not on opposite sides. Good Idea?



A Tale of Two Americas - Obama vs Palin




Has hate speech gone so far that it now needs regulation?




Gun control: Thom vs The Guardian Angel




Should the shooter face death penalty?

Would you like to help give a child with a very troubled background this feeling of peace?

Thom and Louise Hartmann founded the

New England Salem Children's Village

(NESCV) in New Hampshire in 1979. With states delaying payment for the children they entrust to the village, they need help with cash flow. Can you help?
Become a Thom Supporter
Click the Patreon button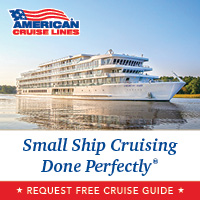 ---

---

Thom Hartmann Radio Program

Live: Mon-Fri
Noon - 3pm Eastern
Live radio | Live TV | Podcast
Syndicated by Pacifica, and simulcast on Free Speech TV Network on Dish Network and DirectTV, and on radio stations, American Forces Radio, and Sirius/XM. Live in the US, Africa, Europe and across North America - more people listen to or watch the TH program than any other progressive talk show in the world.
---

Thom Hartmann Newsletter
Don't miss out again. Receive our daily rundown of news, show highlights and random musings.
© 2023 Mythical Intelligence, inc.
Drupal site designed and developed by
HollyIT