Jan. 22, 2011 2:38 pm
How are we doing toward reaching MLK's vision of a just and peaceful society?
Doug Cunningham of Worker's Independent News. Labor report - MLK and the connection to Labor?
Dr. Mike Newcomb, Host of the Mike Newcomb Show on 1480AM KPHX in Phoenix. Is Jan Brewer turning Arizona into America's Somalia?
Investigative journalist Russ Baker, author of "Family of Secrets: The Bush Dynasty, America's Invisible Government, and the Hidden History of the Last Fifty Years", joins Thom. Quadruple Anniversary...MLK Day, etc. How are we doing toward reaching MLK's vision of a just and peaceful society?
JFK Historian Lamar Waldron, co-author (w/Thom) of Ultimate Sacrifice. New information on MLK
Clip: Farewell Address, by Dwight David Eisenhower, January 17, 1961.


"We now stand ten years past the midpoint of a century that has witnessed four major wars among great nations. Three of these involved our own country. Despite these holocausts America is today the strongest, the most influential and most productive nation in the world. Understandably proud of this pre-eminence, we yet realize that America's leadership and prestige depend, not merely upon our unmatched material progress, riches and military strength, but on how we use our power in the interests of world peace and human betterment...

Until the latest of our world conflicts, the United States had no armaments industry. American makers of plowshares could, with time and as required, make swords as well. But now we can no longer risk emergency improvisation of national defense; we have been compelled to create a permanent armaments industry of vast proportions. Added to this, three and a half million men and women are directly engaged in the defense establishment. We annually spend on military security more than the net income of all United States corporations. "

Clip:
"I have, therefore, chosen this time and place to discuss a topic on which ignorance too often abounds and the truth too rarely perceived -- and that is the most important topic on earth: peace.

What kind of peace do I mean and what kind of a peace do we seek? Not a Pax Americana enforced on the world by American weapons of war, not the peace of the grave or the security of the slave. I am talking about genuine peace -- the kind of peace that makes life on earth worth living -- and the kind that enables men and nations to grow and to hope and build a better life for their children -- not merely peace for Americans but peace for all men and women -- not merely peace in our time but peace in all time...

I speak of peace, therefore, as the necessary rational end of rational men. I realize the pursuit of peace is not as dramatic as the pursuit of war -- and frequently the words of the pursuers fall on deaf ears. But we have no more urgent task...

No government or social system is so evil that its people must be considered as lacking in virtue...

Our military forces are committed to peace and disciplined in self-restraint. Our diplomats are instructed to avoid unnecessary irritants and purely rhetorical hostility.

For we can seek a relaxation of tensions without relaxing our guard. And for our part, we do not need to use threats to prove we are resolute...

Meanwhile, we seek to strengthen the United Nations, to help solve its financial problems, to make it a more effective instrument for peace, to develop it into a genuine world security system -- a system capable of resolving disputes on the basis of law, of insuring the security of the large and the small, and of creating conditions under which arms can finally be abolished...

The United States, as the world knows, will never start a war. We do not want a war. We do not now expect a war. This generation of Americans has already had enough -- more than enough -- of war and hate and oppression. We shall be prepared if others wish it. We shall be alert to try to stop it. But we shall also do our part to build a world of peace where the weak are safe and the strong are just. We are not helpless before that task or hopeless of its success. Confident and unafraid, we must labor on -- not towards a strategy of annihilation but towards a strategy of peace."
John F. Kennedy, June 10, 1963, American University Speech.
Clip:
"Modern psychology has a word that is probably used more than any other word. It is the word "maladjusted." Now we all should seek to live a well—adjusted life in order to avoid neurotic and schizophrenic personalities. But there are some things within our social order to which I am proud to be maladjusted and to which I call upon you to be maladjusted. I never intend to adjust myself to segregation and discrimination. I never intend to adjust myself to mob rule. I never intend to adjust myself to the tragic effects of the methods of physical violence and to tragic militarism. I call upon you to be maladjusted to such things. I call upon you to be as maladjusted to such things. I call upon you to be as maladjusted as Amos who in the midst of the injustices of his day cried out in words that echo across the generation, "Let judgment run down like waters and righteousness like a mighty stream." As maladjusted as Abraham Lincoln who had the vision to see that this nation could not exist half slave and half free. As maladjusted as Jefferson, who in the midst of an age amazingly adjusted to slavery could cry out, "All men are created equal and are endowed by their Creator with certain inalienable rights and that among these are life, liberty and the pursuit of happiness." As maladjusted as Jesus of Nazareth who dreamed a dream of the fatherhood of God and the brotherhood of man. God grant that we will be so maladjusted that we will be able to go out and change our world and our civilization. And then we will be able to move from the bleak and desolate midnight of man's inhumanity to man to the bright and glittering daybreak of freedom and justice. "
Martin Luther King, Jr., "The Power of Non-violence", June 4, 1957. (video).
Speech: I Have a Dream by Martin Luther King, Jr..


"And so even though we face the difficulties of today and tomorrow, I still have a dream. It is a dream deeply rooted in the American dream.

I have a dream that one day this nation will rise up and live out the true meaning of its creed: "We hold these truths to be self-evident, that all men are created equal.""

Bumper Music:
Today we celebrate Dr. Martin Luther King's legacy and dream of non-violence and inclusion

Congresswoman Giffords' condition was upgraded over the weekend from critical to serious. Unfortunately – the community that experienced the shooting is still critically wounded. At a town hall event in Tucson on Saturday – one of the victims of the shooting rampage – Eric Fuller was arrested for disorderly conduct and making a threat. The incident occurred after local Tea Party leader Trent Humphries suggested there should be no debate about gun control until after all the victims were buried. Fuller – who was shot twice by Loughner – was unpleased with the remarks and reportedly stood up and said, "Your dead!" to Humphries. After the town hall – Fuller was arrested and involuntarily committed to undergo a psychiatric evaluation by the police for making the threat. The target of Fuller's threat – Trent Humphries said last week that Congresswoman Giffords is to blame for her own shooting since she chose not to have any security present at the event.

Congress is likely to side with Humphries on the gun control debate as Democratic Senator Chuck Schumer pointed out yesterday that there are simply not enough votes to pass gun control legislation on Capitol Hill. So it looks like our nation will once again NOT learn the appropriate lesson after another tragic act of violence. Maybe we should spend this day reflecting the message of another American hero who died by way of a gun. Today we celebrate Dr. Martin Luther King's legacy and dream of non-violence and inclusion. A message that has been lost in America in recent years – culminating in the horrific events of last Saturday in Tucson. As plagued as our politics are today – and as futile as reform seems in the future – King reminds us that the arc of the moral universe bends toward justice. A particularly poignant message during these dark American days.

-Thom

(How are you celebrating Dr. Martin Luther King's legacy ? Tell us

here

.)

Tonight on The Big Picture

on RT TV at 9pm and 11pm...

(check your local listings for stations or stream at

RT

, and catch past shows on

Youtube

)

Need to Know: MLK birthday anniversary (82 years ago), 50th anniversary of Eisenhower's Military Industrial Complex speech, 50th anniversary of JFK Inauguration, 10th anniversary of GW Bush inauguration...

With

Russ Baker

, investigative journalist/author of

Family of Secrets: The Bush Dynasty, America's Invisible Government, and the Hidden History of the Last Fifty Years

.

MLK and the climate of hate then and now

With JFK Historian

Lamar Waldron

, co-author (w/Thom) of

Ultimate Sacrifice

.

Screwed: Confronting China...U.S. Manufacturing, trade deficit and China

With

Scott Paul

, Executive Director-Alliance for American Manufacturing.

The Best of the Rest of the News...

Siegelman federal hearing set for January 19

With Gov.

Don Siegelman

- Governor of Alabama 1999-2003.

Hey FCC: Approve the Comcast-NBC Merger, Already

With

Seton Motley

, President of Less Government.

Green report: Labor Department awards millions of dollars in college grants for scarce 'green jobs'

With

Matthew Boyle

, Reporter-Daily Caller.

Crazy Alert: Texting and multi-tasking do not mix!.

The Good, The Bad, The Ugly

Daily Take: MLK would support war in Afghanistan?!

Read Thom's Book for Free!

Now you can read all of Thom Hartmann's "

Rebooting the American Dream: 11 Ways to Rebuild Our Country

" for free online.

Truthout

is publishing weekly installments over 12 weeks.

Read

Chapter Ten: Wal-Mart Is Not a Person

today.

Coming up Tuesday on The Thom Hartmann Program

Hour Two: "365 Ways to Drive a Liberal Crazy"

With Self described "Libertarian conservative" British author/columnist

James Delingpole

, whose work appears in The Times, The Daily Telegraph, and The Spectator.

Hour Three: Some airports want to dump the TSA and hire private security...is this the problem or the answer?

Thom debates Reason Foundation Director of Transportation Studies

Robert Poole

.

And, the best of the rest of the news and your calls right here on...

The Thom Hartmann Program... your media support group for we the people.

A new poll shows 49% want Healthcare Reform to do more vs. 43% who want to scale it back or dump it. Make sense?



Conversations with Great Minds with Neil Howe, Pt 1




Conversations with Great Minds with Neil Howe, Pt 2




Lone Wolf Theory

Would you like to help give a child with a very troubled background this feeling of peace?

Thom and Louise Hartmann founded the

New England Salem Children's Village

(NESCV) in New Hampshire in 1979. With states delaying payment for the children they entrust to the village, they need help with cash flow. Can you help?

Thank you for being part of our ever growing community for News, Debate and Opinion on the Thom Hartmann Program.

Click here

to subscribe to the Thom Hartmann Newsletter.

Sincerely,

The Thom Hartmann Program
Become a Thom Supporter
Click the Patreon button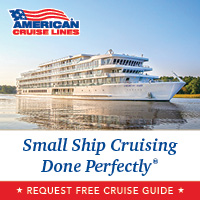 ---

---

Thom Hartmann Radio Program

Live: Mon-Fri
Noon - 3pm Eastern
Live radio | Live TV | Podcast
Syndicated by Pacifica, and simulcast on Free Speech TV Network on Dish Network and DirectTV, and on radio stations, American Forces Radio, and Sirius/XM. Live in the US, Africa, Europe and across North America - more people listen to or watch the TH program than any other progressive talk show in the world.
---

Thom Hartmann Newsletter
Don't miss out again. Receive our daily rundown of news, show highlights and random musings.
© 2023 Mythical Intelligence, inc.
Drupal site designed and developed by
HollyIT