Jan. 13, 2011 5:57 pm
Are Sarah Palin, Glenn Beck, Michael Savage, and the rest of the gang guilty of something called stochastic terroism?
Wayne Root, Entrepreneur, 2008 Libertarian Party vice-presidential candidate and a front runner for the 2012 Presidential nomination; author of 7 books-latest is "The Conscience of a Libertarian: Empowering the Citizen Revolution with God, Guns, Gambling & Tax Cuts".
Bumper Music:
Are Sarah Palin, Glenn Beck, Michael Savage, and the rest of the gang guilty of stochastic terrorism?

President Obama was in Arizona last night to speak at a memorial service for the victims of the Arizona shooting. He - along with a few Members of Congress – also visited Congresswoman Gabrielle Giffords in the hospital where more positive signs of recovery continue to emerge. Giffords reportedly opened her eyes for the first time. The President focused his speech on the victims of the tragedy – using the death of 9-year-old Christina Green to encourage our nation to move forward – to be better. As he said, "I want America to be as good as she imagined it." His speech stood in stark contrast to the bitter and divisive statement Sarah Palin released the day before. Palin focused much of her time on the shooter – and invoked the term "blood libel" to characterize her treatment from the media. "Blood libel" is a blatantly anti-Semitic remark and may also be a dog whistle to her base of militias and ultra Conservatives as she prepares her 2012 Presidential run. While President Obama stayed above the fray – refusing to condemn the political rhetoric coming from the Right…as he probably should – I won't.

When you listen to people like Sarah Palin, Glenn Beck, Michael Savage, and the rest of the gang – it's easy to see – these men and women are guilty of something called stochastic terrorism. That is – the use of mass communication like radio or television to encourage individuals to commit random lone acts of violence. It's what Glenn Beck was guilty of when he encouraged Byron Williams to attempt to massacre members of the Tides foundation and ACLU. It's what Bill O' Reilly was guilty of when he shouted "Tiller the baby killer" a dozen times on his show – and then someone killed Dr. George Tiller. And it could be what all these talking heads are guilty of when Jared Lee Loughner took his semi-automatic pistol to a local Safeway grocery store in Tucson on Saturday and attacked his hated "big government" by trying to assassinate a Congresswoman. We are living in a volatile and violent nation today – and if we want to emerge from it – we need to recognize the damage certain people on the Right are doing. They are profiting off their own unique form of terrorism.

-Thom

(Do you think what they do is a form of terrorism? Tell us

here

.)

Tonight on The Big Picture

on RT TV at 9pm and 11pm...

Why we should ban the death penalty

(check your local listings for stations or stream at

RT

, and catch past shows on

Youtube

)

Need to Know: Why we should ban the death penalty

With

Mike Farrell

, Actor & Anti-death penalty advocate.

Debate - Why we shouldn't ban the death penalty

With

Ken Klukowski

, Attorney & Senior Fellow-American Civil Rights Union (ACRU), co-author of "The Blueprint: Obama's Plan to Subvert the Constitution and Build an Imperial Presidency".

Witness' story of bravery & survival

With

Pat Maisch

, woman who took helped tackle/disarm/subdue gunman last Saturday.

The Best of the Rest of the News...

Gun control & Sarah Palin Video

States, Courts Driving Gun-Control Policy. With

Curtis Sliwa

, anti-crime activist, founder and CEO of The Guardian Angels, host of The Curtis Sliwa Show.

Debate - Fairness Doctrine

Congressmen Calling for Review of Fairness Doctrine. With

Crazy Alert: Chupacabra vs hairless raccoon.

The Good, The Bad, The Ugly

Daily Take: Speech comparisons left v right

Read Thom's Book for Free!

Now you can read all of Thom Hartmann's "

Rebooting the American Dream: 11 Ways to Rebuild Our Country

" for free online.

Truthout

is publishing weekly installments over 12 weeks.

Read

Chapter Nine: Put Lou Dobbs Out to Pasture

today.

---

Quote: "A Conservative is a fellow who is standing athwart history yelling 'Stop!' " - William F. Buckley.

Quote: "The first man to raise a fist is the man who's run out of ideas." - H.G. Wells.

---

Coming up on The Thom Hartmann Program

Hour One: If it's Friday, it's "Brunch With Bernie"...

the honorable Senator

Bernie Sanders

(I-VT) will be here with all the news from our nation's capitol and as always he'll be spending the hour taking your calls and answering your questions too...

Plus, It's Anything Goes on Townhall Friday...you choose the topics and we'll talk...

And, the best of the rest of the news and your calls right here on...

The Thom Hartmann Program... your media support group for we the people.

Blood Libel: Sarah Palin's claim recalls anti-Semitic history - is this the end of Sarah Palin's bid for President/2012?



The Only Way to End Violence




You Lie Rifle Now Available for Sale




Thom Hartmann and Sarah Palin discuss Blood Libel

Would you like to help give a child with a very troubled background this feeling of peace?

Thom and Louise Hartmann founded the

New England Salem Children's Village

(NESCV) in New Hampshire in 1979. With states delaying payment for the children they entrust to the village, they need help with cash flow. Can you help?

Thank you for being part of our ever growing community for News, Debate and Opinion on the Thom Hartmann Program.

Click here

to subscribe to the Thom Hartmann Newsletter.

Sincerely,

The Thom Hartmann Program
Become a Thom Supporter
Click the Patreon button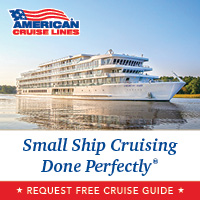 ---

---

Thom Hartmann Radio Program

Live: Mon-Fri
Noon - 3pm Eastern
Live radio | Live TV | Podcast
Syndicated by Pacifica, and simulcast on Free Speech TV Network on Dish Network and DirectTV, and on radio stations, American Forces Radio, and Sirius/XM. Live in the US, Africa, Europe and across North America - more people listen to or watch the TH program than any other progressive talk show in the world.
---

Thom Hartmann Newsletter
Don't miss out again. Receive our daily rundown of news, show highlights and random musings.
© 2023 Mythical Intelligence, inc.
Drupal site designed and developed by
HollyIT