Jan. 5, 2011 6:06 pm
Senator Bernie Sanders, (I-VT). "Brunch With Bernie".
Senator Jeff Merkley. Senate reform - filibuster.
Anything Goes on Townhall...Thursday!!
Bumper Music:
Stop giving tax breaks to companies that ship American jobs overseas....

President Obama may have another massive tax cut in the works – this one for America's giant corporations. The White House may be considering cutting the 35% corporate tax rate next year. The rate is the highest in the world – but with so many loopholes in the law – most companies don't pay nearly 35%. Also – as most businesses divert their profits into the hands of individuals who play some of the lowest income taxes in the world – many corporate profits go completely untaxed. Last year - Exxon Mobile – the most profitable corporation in the history of the world - and General Electric paid no corporate taxes. In fact – 85% of all corporate tax revenue comes from only one half of one percent of companies – about 10,000 businesses in all. This may actually be a good idea though – if President Obama does indeed close some of the loopholes that plague our corporate tax structure. The best way to do that – stop giving tax breaks to companies that ship American jobs overseas. Not only will the federal government raise more revenue to offset the lowering of the corporate tax rate – it will encourage business to stay in the United States. It's time for meaningful tax reform – not giveaways to companies who can hire the most lobbyists.

-Thom

(What do you think the president should do? Tell us

here

.)

Tonight on The Big Picture

on RT TV at 9pm and 11pm...

What's it like to be gay and conservative?

(check your local listings for stations or stream at

RT

, and catch past shows on

Youtube

)




Need to Know: More than 25% of Kids and Teens in the U.S. Take Prescriptions on a Regular Basis

With

Paul Thacker

, Investigator-Project on Government Oversight (POGO) former investigator for US Senator Chuck Grassley (Paul's article from 10/19 published in New Scientist Magazine: When big pharma breaks the law, prosecute the CEO).




Screwed: U.S. employers are stealing millions of dollars from their own employees -- often right out in the open, unchallenged.

With

Kim Bobo

, Executive Director-Interfaith Worker Justice.




Top Market Blowups Of 2010

With

Emily Lambert

, Senior Writer-Forbes Magazine covering finance and trading, author of the new book "Futures: The Rise of the Speculator and the Origins of the World's Biggest Markets".




The Best of the Rest of the News...




What's it like to be gay and conservative?

Right-Wing Groups Abandon Conservative Forum For Inviting Gay Conservatives To Participate. With

Jimmy LaSalvia

, co-founder/Executive Director of GOProud.




School bus ads...captive audience?

Utah lawmaker wants ads on school buses. With Dr.

Yaron Brook

, president and executive director-Ayn Rand Institute.




Crazy Alert: Road rage edition.




The Good, The Bad, The Ugly




Top 5 MSM News That Shouldn't Have Been News.




Daily Take: What You Should Know That The MSM Hasn't Told You?

Know what makes Thom crack up? The heartrending stories of the children arriving at the

New England Salem Children's Village

in New Hampshire which he and Louise founded in 1979. He'll tell a story a day on the radio show this week.




With states delaying payment for the children they entrust to the village, they need help with cash flow urgently.




And this week he is sending a signed book "Rebooting the American Dream" to anyone who donates $250 to Salem. This money goes directly to care for kids that are in long term care. They are the kids that need your help the most because when no one else can step in - we do at Salem. Go to

their site

and help now.

Read Thom's Book for Free!

Now you can read all of Thom Hartmann's "

Rebooting the American Dream: 11 Ways to Rebuild Our Country

" for free online.

Truthout

is publishing weekly installments over 12 weeks.

Read

Chapter Seven: Cool Our Fever

today.

Storm a reminder of need for government

Radio host Thom Hartmann discusses with Sam Seder on Countdown how the blizzard in the northeast earlier this week has made obvious the need for a well funded, capable government and infrastructure

Coming up Friday on The Thom Hartmann Program

Happy Holidays from everyone at the Thom Hartmann Program... please enjoy a special edition of Thom Hartmann Recycled.

Thank you for being part of our ever growing community for News, Debate and Opinion on the Thom Hartmann Program.

Click here

to subscribe to the Thom Hartmann Newsletter.

Sincerely,

The Thom Hartmann Program

Baby Boomer's Crisis




America is about to slide into third world status




Chief Frank John King

Tag, you're it!

In summary, Rebooting the American Dream is about tried-and-true methods – most that we've used before in this country, and all that we've at least flirted with – that can bring back a strong middle class and restore America to stability and prosperity without endangering future generations. It's straightforward, easily understood, and the only obstacle to implementing virtually every chapter's suggestion is the power of vast wealth (usually corporate wealth). Past presidents – most famously Teddy and Franklin Roosevelt – have openly challenged this corporate power, and the time has come for the current or next president (and Congress) to do the same. But they won't if We the People don't demand it.

We're facing nothing compared with what the Founders took on, and Franklin Roosevelt famously told us that while great wealth may hate him, "I welcome their hatred." Presidents can lead on behalf of the people, but only when the people demand they do so.

That's the biggest lesson of history. It took the excesses of the Tea Act of 1773, cutting to virtually nothing the taxes the East India Company paid on tea so they could destroy their small colonial competitors, to provoke the colonists to commit the act of anti-corporate vandalism known as the Boston Tea Party. It took the excesses of the Robber Barons to provoke Teddy Roosevelt to challenge them. It took the nationwide economic destruction of the Republican Great Depression to motivate the people enough to support and encourage Franklin D. Roosevelt to institute – over three (and a fraction) presidential terms – the New Deal.

Our economy is in tatters, the result of more than thirty years of Reaganomics and Clintonomics. Our democracy is hanging by a thread, the result of forty years of radical Supreme Court decisions steadily advance the power of corporations and suppressing the rights of individuals or their government. And our environment is trembling under the combined assault of the Industrial Revolution and nearly 7 billion bundles of human flesh.

It's the perfect time. We are clearly at a nexus point, a tipping point, a threshold. If the past is any indicator, things will get worse before they get better, but in that tragedy will be both the catalyst and the seeds for a very positive future.

Now is the most important time for us all to be paying attention, to show up, and to wake up our friends, family, and neighbors. Because this nation is on the edge of a radical restart, a rebooting.

Tag, you're it!
Become a Thom Supporter
Click the Patreon button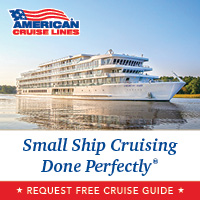 ---

---

Thom Hartmann Radio Program

Live: Mon-Fri
Noon - 3pm Eastern
Live radio | Live TV | Podcast
Syndicated by Pacifica, and simulcast on Free Speech TV Network on Dish Network and DirectTV, and on radio stations, American Forces Radio, and Sirius/XM. Live in the US, Africa, Europe and across North America - more people listen to or watch the TH program than any other progressive talk show in the world.
---

Thom Hartmann Newsletter
Don't miss out again. Receive our daily rundown of news, show highlights and random musings.
© 2023 Mythical Intelligence, inc.
Drupal site designed and developed by
HollyIT