We need to retreat from this culture of violence, not reload again...

Jan. 14, 2011 8:36 am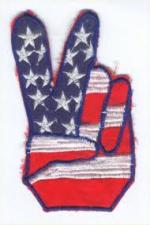 Since the shooting of Representative Giffords – Members of Congress are now worried about their own security – both in DC and their home districts. In the nation's Capitol – Congress has access to enhanced security thanks to the Capitol police. Though that's not good enough for Republican Congressman Louie Gohmert – the guy who's just about afraid of everything from gays to terror babies. He's proposing legislation that would allow Members of Congress to carry guns in DC and get this – even on the House floor. I guess he took Sarah Palin's speech to heart on Wednesday when she talked about how politicians of old settled their difference with pistol duels.
Outside Washington - back in their home districts – Members of Congress must rely on local law enforcement to provide security. A task that's increasingly difficult as states are bankrupt and are forced into laying off police officers – mainly thanks to irresponsible tax cuts and fiscal policy brought to us by Republican state Governors and right-wing ballot initiatives over the last few decades. In response – Republican Peter King – is calling to borrow money from China to provide Members of Congress with personal security when they're outside of Washington, DC. King is also introducing legislation to ban carrying firearms within 1,000 feet of himself or any of his 534 colleagues.
It's unclear how average citizens like us can qualify for that same protective barrier. Fear isn't exclusive to Congress though – it's also felt among gun owners in the wake of Tucson. Owners of gun shops across Arizona have seen weapon sales nearly double in the days since the massacre as people fear tougher gun laws could be coming down the pike. Reagan and Palin and the rest of the GOP are right – we are an "exceptional" nation. Of all the advanced nations in the world – we're the only one that thinks more guns equals more security. And after each new gun massacre jolts our nation year in and year out – we refuse to change. We need to retreat from this culture of violence, not reload again.