Jan. 5, 2011 4:13 pm
The United Nation's Declaration on the Rights of Indigenous People

Since taking office – President Obama has tried to reach out to indigenous Native Americans in a number of ways. Recently – the President announced support for the United Nation's Declaration on the Rights of Indigenous People – a document previously opposed by former President Bush. As the State Department says – the declaration is not legally binding – but it does work to, "address historical inequities faced by indigenous communities in the United States." And – President Obama has pledged to improve access to quality health care, education, and employment. Of course – like any reasonable civil rights policy championed by the President – Conservatives are angry. The American Family Association and other right-wing groups claim that in reaching out to Native Americans President Obama is trying to hand over our nation's sovereignty to Native Americans – including handing them all of Manhattan. Right… – this is nothing more that the politics of bigotry. And this hatred of American Indians happens to coincide with the anniversary of the massacre at Wounded Knee – which happened 120 years today. It was there – that as many as 300 Lakota Sioux Indians were killed at the hands of the US 7th Cavalry Regiment. It was a dark day in American history – and unfortunately just one of many brutal incidents and injustices that have littered the timeline of American Indians since the country was settled by European colonizers more than 500 years ago. And today's Republican Party is perfectly happy to continue many of these injustices.

-Thom

(Add your thoughts

here

.)

Tonight on The Big Picture

on RT TV at 9pm and 11pm... Why are we the last civilized nation in the world to get universal healthcare? (check your local listings for stations or stream at

RT

, and catch past shows on

Youtube

)

Need to Know: American housing market is indeed in the midst of a double-dip recession

Roubini: 'Housing Prices Can Only Move Down'. With Dr.

John Lott

, economist/Fox News Contributor/author of sever books including Freedomnomics.

Screwed: Why are we the last civilized nation in the world to get universal healthcare?

With

Wendell Potter

, corporate watchdog/senior analyst at the Center for Public Integrity, author of "Deadly Spin: An Insurance Company Insider Speaks Out on How Corporate PR Is Killing Health Care and Deceiving Americans".

Why doesn't the U.S. prosecute it's war criminals?

Henry Kissinger's Long History Of Complicity In Human Rights Abuses. With

Zaid Jilani

, reporter/blogger with Think Progress.org.

The Best of the Rest of the News...

Lakota deserve apology for Wounded Knee, 120 Years Ago

Latest Right-Wing Freak-Out: Obama Wants To Give Manhattan Back To Native Americans. With Chief

Frank John King

, member, Rosebud Sioux Tribe (relatives killed at Wounded Knee)..

Green report

Renewable energy. With

Tom Weis

, President-Climate Crisis Solutions, who rode his bike from Colorado to DC in support of renewable energy.

Top Five WTF moments.

Crazy Alert: Her again?! Woman Who Protested TSA Pat-Downs At OKC Airport Banned From Flying

The Good, The Bad, The Ugly

Daily Take: Tucker Carlson: Michael Vick 'Should Have Been Executed'.

Know what makes Thom crack up? The heartrending stories of the children arriving at the

New England Salem Children's Village

in New Hampshire which he and Louise founded in 1979. He'll tell a story a day on the radio show this week.




With states delaying payment for the children they entrust to the village, they need help with cash flow urgently.




And this week he is sending a signed book "Rebooting the American Dream" to anyone who donates $250 to Salem. This money goes directly to care for kids that are in long term care. They are the kids that need your help the most because when no one else can step in - we do at Salem. Go to

their site

and help now.

Read Thom's Book for Free!

Now you can read all of Thom Hartmann's "

Rebooting the American Dream: 11 Ways to Rebuild Our Country

" for free online.

Truthout

is publishing weekly installments over 12 weeks.

Read

Chapter Seven: Cool Our Fever

today.

---

120th anniversary of the massacre at Wounded Knee.

---

Coming up Thursday on the Thom Hartmann Program

Hour one: "Brunch With Bernie"

. It's a special Thursday edition of "Brunch With Bernie"...America's Senator... Senator

Bernie Sanders

, (I-VT) will spend the hour talking with me about the issues of the day and he'll be answering your questions too...

And, the best of the rest of the news and your calls right here on...

The Thom Hartmann Program... your media support group for we the people.

Thank you for being part of our ever growing community for News, Debate and Opinion on the Thom Hartmann Program.

Click here

to subscribe to the Thom Hartmann Newsletter.

Sincerely,

The Thom Hartmann Program




Thom Hartmann's Top 5 Smackdowns of 2010




Are the rich that different?




The TSA Romance Novel

Time to Think Big




In America, we generally know non-profits and cooperatives to be small, modest operations that are fueled mainly by the passion and commitment of a core group of dedicated believers, including volunteers or underpaid staff.

Non-profits generally have a public-service mission (Of course, there's been an explosion of sham non-profits in the USA over the past few decades; for-profit companies have moved to nonprofit status to take advantage of tax exemptions and lower postage rates, and then pay their CEOs huge salaries.)

Small community-based non-profits and health-food co-ops are the models familiar to Americans. While they have a good reputation, they are generally seen as inconsequential, economically speaking. To use the vernacular of the tech world, such co-ops are not "scalable," and therefore will remain small in size and scope.

But Mondragon, and other large co-ops around the world like Asiapro in the Philippines, exemplify another business model. Every bit as aggressive, every bit as competitive, and every bit as successful as large for-profit corporations, the Mondragon Corporation offers a serious alternative to predatory capitalism that puts workers first, caters to the needs of customers and, perhaps more importantly, establishes a business model that is fair, humane and equitable.

Early economic models – from monarchy to hierarchy to capitalism – represent ways for the predatory and the acquisitive to rise to the top of the pile and get as much as they can. As such, they foster the human qualities of greed and aggression.

One way to consider the fundamental issue is to ask: "Is the economy here to serve workers, or are workers here to serve those who own the economy?" The answer of old-fashioned capitalism – reaching all the way back to Gilgamesh's time in 2700 B.C. – is that workers are here to serve the economy and its owners.

But that can be changed, and is being all over the world. It is entirely possible, in 21st century America, for us to begin to use the tools of technology and finance to spawn large numbers of Mondragon-like cooperative corporations right here.

If a $24 billion cooperative venture can be successfully established in the remote Basque region of northern Spain, surely it can be done in modern day metropolises of the wealthiest nation on earth.
Become a Thom Supporter
Click the Patreon button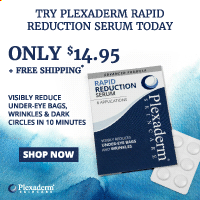 ---

---

Thom Hartmann Radio Program

Live: Mon-Fri
Noon - 3pm Eastern
Live radio | Live TV | Podcast
Syndicated by Pacifica, and simulcast on Free Speech TV Network on Dish Network and DirectTV, and on radio stations, American Forces Radio, and Sirius/XM. Live in the US, Africa, Europe and across North America - more people listen to or watch the TH program than any other progressive talk show in the world.
---

Thom Hartmann Newsletter
Don't miss out again. Receive our daily rundown of news, show highlights and random musings.
© 2020 Mythical Intelligence, inc.
Drupal site designed and developed by
HollyIT