Feb. 6, 2011 7:03 pm
Senator Bernie Sanders (I-VT), "Brunch With Bernie".
"Anything Goes on Townhall Fridays".
Bob Edgar, President and CEO of Common Cause. Letter sent to DOJ re: Justices Scalia & Thomas conflict of interest re: Citizen's United ruling.
Robert Weissman, President, Public Citizen.
Bumper Music:
Massachusetts blogger says, "One down – 534 to go"

Earlier in the week – a large cache of weapons was seized from a Massachusetts blogger who threatened Members of Congress after the shooting of Congresswoman Gabby Giffords. Travis Corcoran wrote in his blog, "One down – 534 to go." He was of course referring to the 535 Members of Congress who serve in the US House and Senate. Corcoran's blog also read, "It's absolutely, absolutely unacceptable to shoot indiscriminately. Target only politicians and their staff and leave regular citizens alone."

When police paid a visit to Corcoran – they found multiple firearms and loads of ammunition – which they promptly seized. Corcoran's gun license was also suspended. Currently he is not facing any charges – however multiple police agencies are looking into the matter. Based on blog ranting – Corcoran's political views are in line with anti-government libertarianism – similar to the Tea Party. For example – he believes the Department of Education is unconstitutional. Corcoran also seems to be a fan of Rand Paul – defending the new Kentucky Senator on his twitter page.

It's unclear if Corcoran was planning to actually carry out the threats he posted on his blog – there's no doubt he had the means to. As the Tea Party's message of an illegitimate government continues to resonate around the country – thanks in large part to major media outlets like Fox news – more people like Corcoran – who appears sane – will see violence against that government as justified. This is a dangerous mix in America – not seen since the 1960's.

-Thom

(What do you think causes people to act like that? Tell us

here

.)

Tonight on The Big Picture

on RT TV at 9pm and 11pm...

Professor Harvey Kaye,

(check your local listings for stations or stream at

RT

, and catch past shows on

Youtube

)

"Conversations With Great Minds."

Tonight's very special guest is Professor

Harvey Kaye

, Award-winning author, sociologist, historian and expert on America's Founding Fathers.

The Big Picture Weekly Rumble panel:

With

--

Carrie Lukas

, Executive Director -Independent Women's Forum (conservative)

--

Erikka Knuti

, Communications Director-Health Information Campaign (progressive)

--

Jamie Weinstein

, Deputy Editor, The Daily Caller (conservative).

Daily Take: "They thought they were free..." U.S. citizen returning home after being detained in Kuwait

New! The Big Picture with Thom Hartmann airs live Monday through Friday at 9:00 p.m. EST with a repeat broadcast at 2:00 a.m. EST on FSTV DISH Network channel 9415, DIRECTV channel 348. Additional repeat broadcasts and weekend schedule may be found online at FREESPEECH.ORG.

Highlights Of The Upcoming Week ...

Jan 24-28, 2011

Monday

Hour Two: Will conservatives steal social security from our kids?

Thom challenges

Nicki Kurokawa

of the Independent Women's Forum.

Plus, nurses challenge President Obama to stand up for retirement security

-

Jean Ross

, Co-President of the National Nurses United, will be here.

Tuesday

Hour Two: Why is the right wing targeting a distinguished political scientist?

- Thom speaks with Professor

Frances Fox Piven

, author of

The Promise

.

Hour Three: President Obama's Second State of the Union speech is tonight

- Thom previews with White House Deputy Press Secretary

Jen Psaki

.

Wednesday

Reaction to the State of the Union Speech.

Thursday

Thom is live on radio row at the Families USA 2011 Health Action Conference today and tomorrow

- guests include Congressman John Sarbanes (D-MD), Eleanor Clift of Newsweek Magazine, and Health Care Industry Whistle Blower Wendell Potter -

www.healthaction2011.org

Hour Three: President Obama enters his 3rd year in office, what to expect

- Thom speaks with Newsweek's

Jonathan Alter

, author of

The Promise

.

Friday

"Brunch With Bernie"

. Senator

Bernie Sanders

, (I-VT) spends the hour with Thom discussing the issues and answering listener questions.

Read Thom's Book for Free!

Now you can read all of Thom Hartmann's "

Rebooting the American Dream: 11 Ways to Rebuild Our Country

" for free online.

Truthout

is publishing weekly installments over 12 weeks.

Read

Chapter Ten: Wal-Mart Is Not a Person

today.

Call the White House to save Social security!




Attractive woman seeks well-endowed corporation for marriage




Right-wingers ask for reparations for the rich?




Bribery of US Government

Get "

Screwed

" by Thom Hartmann now!

Would you like to help give a child with a very troubled background this feeling of peace?

Thom and Louise Hartmann founded the

New England Salem Children's Village

(NESCV) in New Hampshire in 1979. With states delaying payment for the children they entrust to the village, they need help with cash flow. Can you help?

Thank you for being part of our ever growing community for News, Debate and Opinion on the Thom Hartmann Program.

Click here

to subscribe to the Thom Hartmann Newsletter.

Sincerely,

The Thom Hartmann Program
Become a Thom Supporter
Click the Patreon button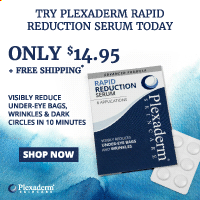 ---

---

Thom Hartmann Radio Program

Live: Mon-Fri
Noon - 3pm Eastern
Live radio | Live TV | Podcast
Syndicated by Pacifica, and simulcast on Free Speech TV Network on Dish Network and DirectTV, and on radio stations, American Forces Radio, and Sirius/XM. Live in the US, Africa, Europe and across North America - more people listen to or watch the TH program than any other progressive talk show in the world.
---

Thom Hartmann Newsletter
Don't miss out again. Receive our daily rundown of news, show highlights and random musings.
© 2020 Mythical Intelligence, inc.
Drupal site designed and developed by
HollyIT