Feb. 6, 2011 8:15 pm
Has our government become a captive of big business?
Nicki Kurokawa of the Independent Women's Forum. Social security...are people under 50 screwed?
Jean Ross, Co-President of the National Nurses United. Labor segment: Nurses Call on President Obama to "Stand Up" and Protect Retirement Security in State of Union Speech.
Virginia Lyons, Vermont State Senator (D-Chittendon District 6). Will Vermont be the first state to outlaw corporate personhood?
Bumper Music:
This isn't about the shooter winning...

The Center for Constitutional Rights – or CCR – is going after the Glenn Beck program. Beck recently directed his conspiracy theory fear machine at 78-year-old City University of New York professor Francis Fox Piven – accusing her of trying to "intentionally collapse our economic system".

It all boils down to an article Piven wrote 46 years ago about how to help poor people in the country by overwhelming welfare rolls and forcing the government into action to address poverty. Beck has since targeted this article dozens of times on his show and deemed Piven a threat to our nation. And - in response – Piven has received numerous death threats from Beck supporters. CCR wrote a letter to Fox News President Roger Ailes – asking him to force Beck to tone down the rhetoric and end the false accusations against Piven before someone carries out one of these deadly threats. Fox denied the request and said, 'The Glenn Beck Program,' probably above and beyond any on television, has denounced violence repeatedly."

And - in an interview over the weekend – new GOP Senator Mike Lee flat out rejected calls for renewed civility within Congress. When challenged whether or not it was appropriate for Members of Congress to engage in violent, heated rhetoric after the Tucson shooting – for example calling President Obama's health reform law the "job-killing health care bill" – Senator Lee responded, "The shooter wins if we, who've been elected, change what we do just because of what he did". This isn't about the shooter winning. This is about Republicans – with the help of their commentators on Fox News and talk radio - trying to win elections…by any means necessary.

-Thom

(What do you think - is this about the shooter winning? Tell us

here

.)

Tonight on The Big Picture

on RT TV at 9pm and 11pm...

Preview of State of the Union Speech

(check your local listings for stations or stream at

RT

, and catch past shows on

Youtube

)

Need to Know: Preview of State of the Union Speech (Casino Jack)

With

Bob Ney

, Talk Radio News Service (former U.S. Congressman R-OH.

Why is the right wing targeting a 78 year old professor?

With

Frances Fox Piven

, Professor of Political Science and Sociology at the Graduate Center, City University of NY, author most recently of "Challenging Authority: How Ordinary People Change America".

Is reducing poverty 50% in ten years possible?

Putting Poverty on the Agenda. With

Melissa Boteach

, Half in Ten Campaign Manager.

Screwed: Who's screwed? The sick.

McCain Was For Cutting Medicare Before He Was Against It. With

Igor Volsky

, Reporter/Blogger-Think Progress.org.

Will Republicans ask seniors to pay back the $250 Medicare prescription drug rebate checks if they are successful in repealing "Obamacare"?.

The Best of the Rest of the News...

Are under 50's screwed re: Social Security benefits?

With

Hadley Heath

, policy analyst at the Independent Women's Forum specializing in health care policy and economics, and

Joe Jurczak

, National Political Director-National Nurses Union.

Crazy Alert: Japan - lock your doors. "Lucky" – the infamous man-biting monkey is on the loose.

The Good, The Bad, The Ugly

Daily Take: Our Government has become captive of Big Business

Read Thom's Book for Free!

Now you can read all of Thom Hartmann's "

Rebooting the American Dream: 11 Ways to Rebuild Our Country

" for free online.

Truthout

is publishing weekly installments over 12 weeks.

Read

Chapter Eleven: In the Shadow of the Dragon

today.

---

---

Quote: "A Conservative is a fellow who is standing athwart history yelling 'Stop!' " - William F. Buckley.

Coming up Tuesday on The Thom Hartmann Program

Hour Two: Why is the right wing targeting a distinguished political scientist?

- Thom speaks with Professor

Frances Fox Piven

, author of

The Promise

.

Hour Three: President Obama's Second State of the Union speech is tonight

- Thom previews with White House Deputy Press Secretary

Jen Psaki

.

And, the best of the rest of the news and your calls right here on...

The Thom Hartmann Program... your media support group for we the people.

Conversations with Great Minds with Professor Harvey Kaye, Pt 1




Conversations with Great Minds with Professor Harvey Kaye, Pt. 2




Muslim Americans have constitutional rights too

Would you like to help give a child with a very troubled background this feeling of peace?

Thom and Louise Hartmann founded the

New England Salem Children's Village

(NESCV) in New Hampshire in 1979. With states delaying payment for the children they entrust to the village, they need help with cash flow. Can you help?

Thank you for being part of our ever growing community for News, Debate and Opinion on the Thom Hartmann Program.

Click here

to subscribe to the Thom Hartmann Newsletter.

Sincerely,

The Thom Hartmann Program
Become a Thom Supporter
Click the Patreon button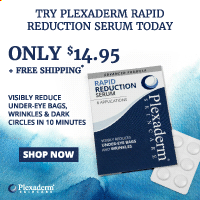 ---

---

Thom Hartmann Radio Program

Live: Mon-Fri
Noon - 3pm Eastern
Live radio | Live TV | Podcast
Syndicated by Pacifica, and simulcast on Free Speech TV Network on Dish Network and DirectTV, and on radio stations, American Forces Radio, and Sirius/XM. Live in the US, Africa, Europe and across North America - more people listen to or watch the TH program than any other progressive talk show in the world.
---

Thom Hartmann Newsletter
Don't miss out again. Receive our daily rundown of news, show highlights and random musings.
© 2020 Mythical Intelligence, inc.
Drupal site designed and developed by
HollyIT