Feb. 16, 2011 6:14 pm
Are child labor laws unconstitutional?
John Nichols, Washington Correspondent - The Nation Magazine, Associate Editor-Capitol Times, author. Will the Republicans win the Wisconsin war on Labor?
Dr. H. Gilbert Welch, Professor of Medicine-Dartmouth Institute for Health; Author-"Overdiagnosed: Making People Sick in the Pursuit of Health". Overdiagnosed...are we making people sick in the pursuit of health?
Bumper Music:
Two Paths: Bust Unions or Raise Taxes on the Wealthy?

While austerity measures are sweeping the nation – and Republican governors like Scott Walker in Wisconsin are going after middle class workers to balance state budgets – Minnesota's Democratic Governor has a different idea. Instead of balancing budgets on the backs of working families – Governor Mark Dayton is proposing a 5% tax increase on the wealthiest people in Minnesota – or the top 5% of income earners in the state. What Governor Daytona sees is the same thing that most progressives see – the easiest solution to both state and federal budget deficits – raising taxes on the rich.

America collects fewer taxes by proportion than most of the industrialized world – and taxes are lower right now than at any other point in the last 50 years in this nation. It's not a coincidence that this drop off in taxes corresponds with massive levels of debt. It's simple – banksters got us into this mess because they had too much money in their pockets thanks to the Reagan and Bush tax cuts – and used the cash to speculate on Wall Street – which led to our economy crashing.

So the banksters – and not working families – should now have to make some sacrifices to get us out of the mess.

-Thom

(Which path do you think will be taken? Tell us

here

.)

Tonight on The Big Picture

on RT TV at 9pm and 11pm...

(check your local listings for stations or stream at

RT

, and catch past shows on

Youtube

)

BREAKING NEWS: Labor fights for rights in Wisconsin!!

With

John Nichols

, Washington Correspondent - The Nation; Associate Editor-Capitol Times (WI) and

Liz Shuler

, Secretary-Treasurer - AFL-CIO.

Need to Know: Government shutdown just around the corner?

With Congresswoman

Jan Schakowsky

(D-IL, 9th district).

House Homeland Security Committee Chairman Peter King goes after Julian Assange and Wikileaks with "SHIELD" Act

With

Jamie Weinstein

, Deputy Editor - Daily Caller.

The Best of the Rest of the News...

South Dakota Moves To Legalize Killing Abortion Providers

With

Sam Bennett

, President - Women's Campaign Forum and

Heather Cirmo

, conservative pro-life advocate & managing owner 440 Group PR Consulting.

Screwed: The Subprime School Industry's Lobbying 'WAR' To Maintain Billions In Taxpayer Subsidies

With

Lee Fang

, Reporter/blogger at Think Progress.org.

Crazy Alert: Bachmann Blasts First Lady And 'Nanny State' -- For Promoting Breastfeeding.

The Good, The Bad, The Ugly

Daily Take: Madoff: Banks Had To Know What Was Going On

Quote: "The notion that prohibition is any less prohibition when applied to things now thought evil I do not understand...to say that it is permissible as against strong drink but not as against the product of ruined lives." " by Oliver Wendell Holmes, Jr..

---

---

Coming up Thursday on The Thom Hartmann Program

Hour One: "Brunch With Bernie"

It's a special Thursday edition of "Brunch With Bernie"...America's Senator... Senator

Bernie Sanders

(I-VT) will be here to talk about the important issues of the week and take your calls too...

Hour Three: former Senator Russ Feingold will be here with a major announcement...

And, the best of the rest of the news and your calls right here on...

The Thom Hartmann Program... your media support group for we the people.




Thom Hartmann deploys the guard on Seton over union busting in Wisconsin




Thom Hartmann confronts card carrying Conservative Muslim if he infiltrated CPAC?




A 99'er trashes the American dream and welcomes death




Or watch the full show...

Full Show - 2/15/11. US leaders helping or hurting the Mideast uprising?

Would you like to help give a child with a very troubled background this feeling of peace?

Thom and Louise Hartmann founded the

New England Salem Children's Village

(NESCV) in New Hampshire in 1979. With states delaying payment for the children they entrust to the village, they need help with cash flow. Can you help?

Thank you for being part of our ever growing community for News, Debate and Opinion on the Thom Hartmann Program.

Click here

to subscribe to the Thom Hartmann Newsletter.

Sincerely,

The Thom Hartmann Program
Become a Thom Supporter
Click the Patreon button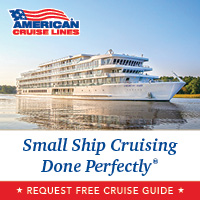 ---

---

Thom Hartmann Radio Program

Live: Mon-Fri
Noon - 3pm Eastern
Live radio | Live TV | Podcast
Syndicated by Pacifica, and simulcast on Free Speech TV Network on Dish Network and DirectTV, and on radio stations, American Forces Radio, and Sirius/XM. Live in the US, Africa, Europe and across North America - more people listen to or watch the TH program than any other progressive talk show in the world.
---

Thom Hartmann Newsletter
Don't miss out again. Receive our daily rundown of news, show highlights and random musings.
© 2023 Mythical Intelligence, inc.
Drupal site designed and developed by
HollyIT