Mar. 30, 2011 2:53 am
Senator Bernie Sanders (I-VT). "Brunch With Bernie"
100th anniversary of Triangle Shirtwaist Factory fire in New York City.
Congressman Steve King (R-IA). Should English be designated the "official language" of the United States?
Paul Gunter, Beyond Nuclear. 'China Syndrome' at Fukushima nuclear plant?
Bumper Music:
Ohio Republicans have a problem with Democracy

It appears Ohio Republicans have a problem with democracy. The state is poised to pass one of the most restrictive voting rights laws in the country by requiring anyone who wants to vote to present a state-issued ID before they can vote. Currently – there are nearly 900,000 people in the state who do not have that sort of identification – mainly because they don't own or drive a car. And it just so happens that most of these people are low-income or minority voters – people who tend to vote for Democrats.

On top of all of that – this is Ohio where Governor John Kasich claims the state is facing such a massive budget deficit because of his tax cuts to businesses that he has to strip public workers of their collective bargaining rights. But get this – the bill that throws 900,000 low-income voters off the rolls will cost around $20 million to put into place. So I guess there is money laying around to destroy democracy but not to give teachers their full benefits. Voter fraud is a non-issue – according to a recent report – only one person in Ohio cast a fraudulent vote in the past election, a mother who mailed in a ballot for her daughter.

But if you can knock 900,000 people off the rolls – Kasich knows Republicans know they radically improve their chances of winning the next election.

-Thom

(Do you think this will win Republicans the election? Tell us

here

.)

Tonight on The Big Picture

on RT TV at 9pm and 11pm...

(check your local listings for stations or stream at

RT

, and catch past shows on

Youtube

)

"Conversations With Great Minds."

Tonight's very special guest is

Robert Alvarez

, former senior policy adviser to the U.S. Secretary of Energy and now a senior scholar at the Institute for Policy Studies.

The Big Picture Weekly Rumble panel:

With:

-

Erikka Knuti

, Democratic Strategist (progressive)

-

Jamie Weinstein

-- Deputy Editor, DailyCaller.com (Conservative)

-

Brian Darling

, , columnist-Human Events, contributor to Redstate.com and BigGovernment.com/Director-Government Studies at Heritage Foundation/former Republican strategist (Conservative).

Daily Take:Chapter 3 - Unequal Protection, banks & taxes

Read Thom's Book for Free!

Now you can read all of Thom Hartmann's "

Unequal Protection: How Corporations Became 'People' and How You Can Fight Back

" for free online.

Truthout

is publishing weekly installments over the coming weeks.

Read the Chapter Two:

The Corporate Conquest of America

today.

100th anniversary of Triangle Shirtwaist Factory fire in New York City.

---

---

Quote: "Those who give up essential liberty to purchase a little temporary safety, deserve neither liberty nor safety." by Benjamin Franklin.

Coming up Monday on The Thom Hartmann Program

Hour One: Latest on war on democracy

with

John Nichols

, Washington Correspondent - The Nation Magazine.

The Autonomous Solidarity campus bus tour...

with

David Vines

, University of WI poly sci student, Huff Po blogger and a founding member of Autonomous Solidarity.org

Hour Two: project against teen anti-gay bullying

with

Dan Savage

, author, media pundit, journalist and newspaper editor; writes the internationally syndicated relationship and sex advice column Savage Love.

Hour Three: Welfare is a social safety net...why are conservatives trying to make it impossible for people who need it to get it???

Thom challenges

Carrie Lukas

of the Independent Women's Forum.

Are drug tests for work or welfare unconstitutional?

with

Howard Simon

, Executive Director - ACLU of Florida

And, the best of the rest of the news and your calls right here on...

The Thom Hartmann Program... your media support group for we the people.

Thank you for being part of our ever growing community for News, Debate and Opinion on the Thom Hartmann Program.

Click here

to subscribe to the Thom Hartmann Newsletter.

Sincerely,

The Thom Hartmann Program


Check out the new movie I AM (Thom is in it) here and see an interview here and here....

5,000+ arrests have been issued for people who owe as little as $1,000 to credit cards - is this the new debtor's prison?



Do random drug tests benefit Gov. Rick Scott?




Thom Hartmann & Director Tom Shadyac: I Am




Doctors are speaking out and preparing to move...to Vermont!




Or watch the full show...

Full Show - 3/24/11. The GOP Plays "Robin Hood"




Thom discusses how Republicans are playing reverse "Robin Hood", taking money from working people and giving millions to the rich in tax breaks and cutting government assistance from the needy. Later in the show, he interviews Tom Shadyac, director of the documentary, "I AM".

Would you like to help give a child with a very troubled background this feeling of peace?

Thom and Louise Hartmann founded the

New England Salem Children's Village

(NESCV) in New Hampshire in 1979. With states delaying payment for the children they entrust to the village, they need help with cash flow. Can you help? Now on

Facebook

.
Become a Thom Supporter
Click the Patreon button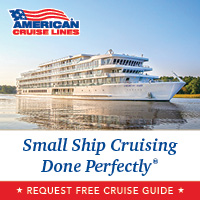 ---

---

Thom Hartmann Radio Program

Live: Mon-Fri
Noon - 3pm Eastern
Live radio | Live TV | Podcast
Syndicated by Pacifica, and simulcast on Free Speech TV Network on Dish Network and DirectTV, and on radio stations, American Forces Radio, and Sirius/XM. Live in the US, Africa, Europe and across North America - more people listen to or watch the TH program than any other progressive talk show in the world.
---

Thom Hartmann Newsletter
Don't miss out again. Receive our daily rundown of news, show highlights and random musings.
© 2023 Mythical Intelligence, inc.
Drupal site designed and developed by
HollyIT