Mar. 14, 2011 6:07 pm
Hooper's wife gladly signed the recall petition against her husband

As many as 100,000 - 150,000 people showed up outside the state capital in Madison, Wisconsin to protest Koch Brothers lapdog Scott Walker's antics last week in illegally passing legislation that strips public workers of their rights. The crowd – far bigger than any Tea Party rally ever – vowed not to give up their efforts despite many who are now calling this political battle over. In an office building near the capital – volunteers are ramping up their efforts to get signatures to recall Republicans senator who approved Walker's bill.

One of those Republican senators – Randy Hooper may have others problems to deal with. When protestors showed up outside his home over the weekend – they were told by Hooper's wife that he no longer lives there – instead he's living with his 25-year-old mistress who also happens to be a right-wing lobbyist in Madison. The blog "Blogging Blue" reports that Hooper's wife gladly signed the recall petition against her husband.

I have a feeling that in the end – what Republicans in Wisconsin did – could work out very well for Democrats, at least in that state. Not only does it blatantly illustrate the Republicans war against the working class and democracy – a war that more and more people are starting to see – but it's also awakened a labor movement that could carry the Democrats into the 2012 elections.

As for Walker's crony senators – let's hope they don't even make it to 2012 and are recalled in the next few months – and Walker himself recalled at the beginning of next year.

-Thom

(How many Republicans and Democrats do you think will be successfully recalled? Tell us

here

.)

Tonight on The Big Picture

on RT TV at 9pm and 11pm...

In Madison, Nearly 100,000 Protest Gov. Walker's Corporatist Vision

(check your local listings for stations or stream at

RT

, and catch past shows on

Youtube

)

Need to Know: In Madison, Nearly 100,000 Protest Gov. Walker's Corporatist Vision

With Congressman

Dennis Kucinich

(D-OH, 10th District).

Joe was in Madison this weekend for the big rally

with

Joe Madison

, Host, The Joe Madison Show.

Screwed: How "safe" is nuclear power?

With

Paul Gunther

, Director of Reactor Oversight - Beyond Nuclear.

The Best of the Rest of the News...

Big Pharma puts profits before people

With

Jamie Weinstein

-- Deputy Editor, DailyCaller.com.

Video a cow and do 10 years: GOP proposing bans for agribusiness

With

Seton Motley

, President of Less Government.

Daily Take: Profits before people...you don't matter unless you're uber rich...Kudlow, Big Pharma

Read Thom's Book for Free!

Now you can read all of Thom Hartmann's "

Unequal Protection: How Corporations Became 'People' and How You Can Fight Back

" for free online.

Truthout

is publishing weekly installments over the coming weeks.

Read the introduction:

The Battle to Save Democracy

today.

Coming up Tuesday on The Thom Hartmann Program

Hour One: We'll have the latest from the trenches...the war on Labor/democracy

with

John Nichols

of The Nation Magazine...

Hour Three: why is it democracy when right wingers disrupt townhall meetings but anti-democracy when we stand up for the rights of working people?

Thom confronts

Mark Meckler

of the Tea Party Patriots...

And, the best of the rest of the news and your calls right here on...

The Thom Hartmann Program... your media support group for we the people.

Thank you for being part of our ever growing community for News, Debate and Opinion on the Thom Hartmann Program.

Click here

to subscribe to the Thom Hartmann Newsletter.

Sincerely,

The Thom Hartmann Program

The Wisconsin Protest outdrew this weekend Glenn Beck's big rally by twice as many - where was the main stream news?






Conversations with Great Minds, Part 1. Ian Fletcher on Free Trade




Conversations with Great Minds, Part 2. Ian Fletcher on Free Trade




Scott Walker is the face now - but the first culprit was 100 years ago.




Or watch the full show...

Full Show - 3/11/11. Conversations with Great Minds with Ian Fletcher.




Friday on The Big Picture it was "Conversations with Great Minds." Thom Hartmann welcomed Ian Fletcher, Senior Economist at the Coalition for a Prosperous America. They discussed the major problems with free trade in America. And are you ready to rumble about the biggest stories of the week? Wisconsin Governor Scott Walker signed his union busting bill without any Democrats present. Will legal action follow? Also will mainstream corporate media ever talk about the problems of corporate control in America? Plus, did Peter King's witch hunt hearings accomplish anything? Thom hosted a panel discussion with Jamie Weinstein, Deputy Editor at the The Daily Caller, Jimmy LaSalvia, Executive Director of GOProud and Bill Press, Host of The "Bill Press Show".

Would you like to help give a child with a very troubled background this feeling of peace?

Thom and Louise Hartmann founded the

New England Salem Children's Village

(NESCV) in New Hampshire in 1979. With states delaying payment for the children they entrust to the village, they need help with cash flow. Can you help?
Become a Thom Supporter
Click the Patreon button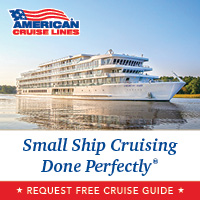 ---

---

Thom Hartmann Radio Program

Live: Mon-Fri
Noon - 3pm Eastern
Live radio | Live TV | Podcast
Syndicated by Pacifica, and simulcast on Free Speech TV Network on Dish Network and DirectTV, and on radio stations, American Forces Radio, and Sirius/XM. Live in the US, Africa, Europe and across North America - more people listen to or watch the TH program than any other progressive talk show in the world.
---

Thom Hartmann Newsletter
Don't miss out again. Receive our daily rundown of news, show highlights and random musings.
© 2023 Mythical Intelligence, inc.
Drupal site designed and developed by
HollyIT