Mar. 30, 2011 3:41 am
500,000 were in the streets of London to protest $130 billion cuts in spending and 500,000 public workers - did you hear it in the US news?

More than 500,000 people took to the streets of London over the weekend to protest the British Government's proposed austerity program that will cut $130 billion in spending and lay off nearly 500,000 public workers. All walks of British life are expected to be affected by the cuts to childcare services, retirees, public safety programs and sets the nation's single payer healthcare system on the road to privatization. London hasn't seen a protest this big since the 2003 demonstration again the Iraq war.

Front and center in the protests was the UK Uncut movement - that targets corporate tax dodgers. The organization's counterpart in the United States – US Uncut – also held demonstrations across our country at more than 40 Bank of American branches on Saturday. The entire world is rejecting corporate tax cuts paid for by spending cuts that screw working families.

And here in the US – while we may be getting a late start – more and more people are standing up against John Boehner and the Republicans radical agenda to devastate the middle class – and sell our nation out to transnational corporations.

-Thom

(Have you been to a protest? Tell us

here

.)

Tonight on The Big Picture

on RT TV at 9pm and 11pm...

Feed the greed?

(check your local listings for stations or stream at

RT

, and catch past shows on

Youtube

)

Need to Know: 500,000 Brits protest in the streets...where was the mainstream media?

With

Erica Sagrans

, freelance writer.

Screwed: Feed the greed?

After Paying Zero Income Taxes, GE Plans To Ask Its Union Workers To Make Wage And Benefits Concessions. With

Mike Elk

, freelance labor journalist and third generation union organizer.

Is Fukushima already worse than Chernobyl?

With

Paul Gunter

, Director Reactor Oversight Project - Beyond Nuclear.

Indian Point...could it be America's Fukushima?

With Congresswoman

Nita Lowey

(D-NY, 18th District).

The Best of the Rest of the News...

Single payer health care...could it be a reality?

With Governor

Peter Shumlin

(D-VT) and Dr .

Margaret Flowers

, Maryland pediatrician, Congressional Fellow of Physicians for a National Health Program, working on single-payer health care reform full time.

Free speech for all...?

"Bryan Fischer: Muslims Have No First Amendment Rights". With

Bryan Fischer

, Director of Issues Analysis - American Family Association.

Daily Take: Republicans plan to destroy the economy and retake the White House in 2012

Read Thom's Book for Free!

Now you can read all of Thom Hartmann's "

Unequal Protection: How Corporations Became 'People' and How You Can Fight Back

" for free online.

Truthout

is publishing weekly installments over the coming weeks.

Read the Chapter Two:

The Corporate Conquest of America

today.

Coming up on The Thom Hartmann Program

Hour Three: Why should your kids have give up their American Dreams to pay for lifestyles of the rich?

Thom asks

Ryan Streeter

, Editor of ConservativeHomeUSA; Former Special Assistant to President George W. Bush-White House Domestic Policy Council.

And, the best of the rest of the news and your calls right here on...

The Thom Hartmann Program... your media support group for we the people.

Thank you for being part of our ever growing community for News, Debate and Opinion on the Thom Hartmann Program.

Click here

to subscribe to the Thom Hartmann Newsletter.

Sincerely,

The Thom Hartmann Program

500,000 were in the streets of London to protest cuts in spending and public workers - Did you hear it in the MSNews?



Big Picture Rumble - Libya, Debtors Prisons, Robin Hood and Rambo




Thom Hartmann: Conversations with Great Minds - Robert Alvarez. Part 1




Thom Hartmann: Conversations with Great Minds - Robert Alvarez. Part 2




Corporations are the new kings - and their agenda is to radically remake America




Or watch the full show...

Full Show - 3/25/11. Conversations with Great Minds and the Weekly Rumble




Thom discusses the latest developments at the Fukushima Daiichi power plant with Robert Alvarez, Senior Scholar at the Institute for Policy Studies. He later highlights the rising taxes on America's middle class, a bill aimed at cutting food assistance to needy families and the US role in the Libyan war crisis.

Would you like to help give a child with a very troubled background this feeling of peace?

Thom and Louise Hartmann founded the

New England Salem Children's Village

(NESCV) in New Hampshire in 1979. With states delaying payment for the children they entrust to the village, they need help with cash flow. Can you help?
Become a Thom Supporter
Click the Patreon button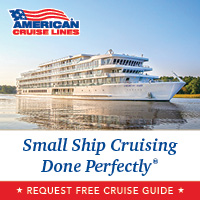 ---

---

Thom Hartmann Radio Program

Live: Mon-Fri
Noon - 3pm Eastern
Live radio | Live TV | Podcast
Syndicated by Pacifica, and simulcast on Free Speech TV Network on Dish Network and DirectTV, and on radio stations, American Forces Radio, and Sirius/XM. Live in the US, Africa, Europe and across North America - more people listen to or watch the TH program than any other progressive talk show in the world.
---

Thom Hartmann Newsletter
Don't miss out again. Receive our daily rundown of news, show highlights and random musings.
© 2023 Mythical Intelligence, inc.
Drupal site designed and developed by
HollyIT