Apr. 25, 2011 10:50 am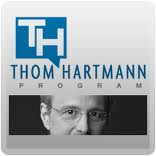 Who's screwed? Students. Conservatives are mounting an attack against our nation's public education system. Pennsylvania and Florida are the latest states that will consider voucher legislation that would give away millions in federal dollars to private schools so those states can close down public schools. More and more private schools are sprouting up across the country – headed by CEOs who are making a fortune in this new industry. And the people behind the voucher bills have boatloads of money that they're throwing at politicians. Led by the likes of the mind-bogglingly wealthy DeVos family and the Koch brothers – a slew of right-wing private school groups have launched a coordinated attack against free public education.
It's all about the money – and Conservative are trying to turn what's left of our floundering education system into a another get-rich quick scheme.