Apr. 24, 2011 4:26 pm
Happy Earth Day!
Senator Bernie Sanders (I-VT). "Brunch With Bernie".
Right wing Blogger Andrew Breitbart, Founder of numerous sites Breitbart.com, Big Government.com, etc. "Righteous Indignation: Excuse Me While I Save the World"
Larry Flynt, Free speech advocate, publisher-Hustler Magazine, author. "One Nation Under Sex"
'Anything Goes' Friday
Bumper Music:
Clip: Franklin D. Roosevelt, 27 June 1936, "A Rendezvous With Destiny" Speech to the Democratic National Convention, Philadelphia, Pennsylvania.


That very word freedom, in itself and of necessity, suggests freedom from some restraining power. In 1776 we sought freedom from the tyranny of a political autocracy - from the eighteenth-century royalists who held special privileges from the crown...

"But since that struggle, man's inventive genius released new forces in our land, forces which reordered the lives of our people. The age of machinery, of railroads; of steam and electricity; the telegraph and the radio; mass production, mass distribution - all of these combined to bring forward a new civilization and with it a problem for those who sought to remain free.

"For out of this modern civilization economic royalists carved new dynasties. New kingdoms were built upon concentration of control over material things. Through new uses of corporations and banks and securities, new machinery of industry and agriculture, of labor and capital - all undreamed of by the Fathers - the whole structure of modern life was impressed into this royal service...

"Private enterprise, indeed, became too private. It became privileged enterprise, not free enterprise...

"The royalists I have spoken of, the royalists of the economic order have conceded that political freedom was the business of the government, but they have maintained that economic slavery was nobody's business. They granted that the government could protect the citizen in his right to vote, but they denied that the government could do anything to protect the citizen in his right to work and his right to live...

"These economic royalists complain that we seek to overthrow the institutions of America. What they really complain of is that we seek to take away their power. Our allegiance to American institutions requires the overthrow of this kind of power. In vain they seek to hide behind the flag and the Constitution. But in their blindness they forget what the flag and the Constitution stand for. Now, as always, they stand for democracy, not tyranny; for freedom, not subjection; and against a dictatorship by mob rule and the over-privileged alike.
Were you ever a communist?

Who's screwed? 9/11 first responders. More signs that the Republicans are still exploiting 9/11 to hurt working people and help the rich. First responders who finally are going to receive the healthcare they need - after Republicans were shamed into dropping their filibuster of the 9/11 First Responders Health bill last year - are discovering that Republican Cliff Stearns was able to add an amendment to the bill that would require all 9/11 first responders to be screened for terrorist ties before they can receive any health services.

That's right – Republicans want to make sure that the men and women who are coughing up blood today because they devoted themselves ten years ago to sifting through he wreckage of the World Trade Center to desperately find survivors now have to go through months or even years of security checks before they can get a health exam and treatment.

What's next? "Were you ever a communist" questions for Medicare recipients?

-Thom

(What do you think is next? Tell us

here

.)

Tonight on The Big Picture

on RT TV at 9pm and 11pm...

Conversation with Dr. Curt Stager - "DEEP FUTURE: The Next 100,000 Years of Life on Earth".

(check your local listings for stations or stream at

RT

, and catch past shows on

Youtube

)

"Conversations With Great Minds."

Tonight's very special guest is Dr.

Curt Stager

, renowned climate scientist and author of the new, Scientific American "notable" book "DEEP FUTURE: The Next 100,000 Years of Life on Earth".

The Big Picture Weekly Rumble panel:

With:

-

Jamie Weinstein

-- Deputy Editor, DailyCaller.com (Conservative)

-

Erikka Knuti

, Democratic Strategist (progressive)

-

Daniel Halper

, Weekly Standard (Conservative).

Daily Take: Unequal Protection... corporations then vs now

Read Thom's Book for Free!

Now you can read all of Thom Hartmann's "

Unequal Protection: How Corporations Became 'People' and How You Can Fight Back

" for free online.

Truthout

is publishing weekly installments over the coming weeks.

Read the Chapter Five:

Jefferson Versus the Corporate Aristocracy

today.

Thom Hartmann: CEOs fired 2.9m workers since 2001 -- then hired 2.4m workers overseas





Thom Hartmann: Atlas Shrugged...would society work better if we were all selfish?





Thom Hartmann: Outsourcing...first our jobs, now our garbage?




Watch the full Big Picture show...

Full Show - 4/21/11. America's held hostage by Debt




The GOP holds firm to their opposition on raising the country's debt limit, Thom explores if this decision will help Republicans or hurt them in the end. Later in the show, Reporter, Amanda Carey joins Thom as they discuss the movie adaptation of the Ayn Rand's novel, "Atlas Shrugged".





Thom Hartmann: One Nation Under Sex with Larry Flynt





Brunch with Senator Bernie Sanders - April 22, 2011





Thom Hartmann on the News - April 22, 2011

Would you like to help give a child with a very troubled background this feeling of peace?

Thom and Louise Hartmann founded the

New England Salem Children's Village

(NESCV) in New Hampshire in 1979. With states delaying payment for the children they entrust to the village, they need help with cash flow. Can you help? Now on

Facebook

.

Thank you for being part of our ever growing community for News, Debate and Opinion on the Thom Hartmann Program.

Click here

to subscribe to the Thom Hartmann Newsletter.

Sincerely,

The Thom Hartmann Program
Become a Thom Supporter
Click the Patreon button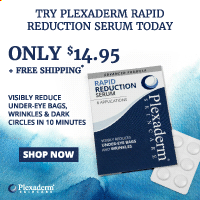 ---

---

Thom Hartmann Radio Program

Live: Mon-Fri
Noon - 3pm Eastern
Live radio | Live TV | Podcast
Syndicated by Pacifica, and simulcast on Free Speech TV Network on Dish Network and DirectTV, and on radio stations, American Forces Radio, and Sirius/XM. Live in the US, Africa, Europe and across North America - more people listen to or watch the TH program than any other progressive talk show in the world.
---

Thom Hartmann Newsletter
Don't miss out again. Receive our daily rundown of news, show highlights and random musings.
© 2020 Mythical Intelligence, inc.
Drupal site designed and developed by
HollyIT