Apr. 19, 2011 4:25 pm
Republican rule in America - Closer to Napoleon than the ideals of Jefferson

Democracy is on the march OUT of Michigan. Republican Governor Rick Snyder is using his new powers recently granted to him by the Republican state Legislature to take over a city – fire its elected representatives – and bust up unions and cut crucial government services. It's part of Snyder's plan to reduce his state's budget deficit by putting cities that are struggling financially on a fast track to a Libertarian utopia...or nightmare.

The first victim of Governor Snyder – is the city of Benton Harbor. As of Friday – the powers of city boards and commissions of Benton Harbor have been usurped by a "Financial Manager" appointed by Governor Rick Snyder. That Financial Manager – although not elected by the people of Benton Harbor – now has authority over all the elected city officials of Benton Harbor and can break up union contracts – cut city services – and sell-off large chunks of the city to private corporations without any oversight.

Welcome to Republican rule in America – much closer to the ideals of Napoleon than the ideals of Jefferson.

-Thom

(Is dictatorship coming to you, too? Tell us

here

.)

Tonight on The Big Picture

on RT TV at 9pm and 11pm...

Is your town next?

(check your local listings for stations or stream at

RT

, and catch past shows on

Youtube

)

Need to Know: Is your town next?

With City Commissioner

Dennis Knowles

, Benton Harbor, MI, and

Ed Brayton

, Editor - Michigan Messenger.

Sarah Palin gets booed.

Screwed: Tax day 2011...

Green report: Earth week begins with U.S. Chamber of Commerce protest

With

Bill McKibben

, Activist / Founder - 350.org / Author of numerous books, most recent "Eaarth".

The Best of the Rest of the News...

Why do conservatives want to gut our food safety net?

With

Greg Conko

, Senior Fellow - Competitive Enterprise Institute.

Read Thom's Book for Free!

Now you can read all of Thom Hartmann's "

Unequal Protection: How Corporations Became 'People' and How You Can Fight Back

" for free online.

Truthout

is publishing weekly installments over the coming weeks.

Read the Chapter Four:

The Boston Tea Party Revealed

today.

Coming up Tuesday on The Thom Hartmann Program

Hour Three: The Koch funded Tea Party and the Christian Right are forging an unholy alliance to win in 2012...what's it like to sell your soul to win at any cost??

Thom will confront

Dan Gainor

of the Business and Media Institute...

And, the best of the rest of the news and your calls right here on...

The Thom Hartmann Program... your media support group for we the people.

Thank you for being part of our ever growing community for News, Debate and Opinion on the Thom Hartmann Program.

Click here

to subscribe to the Thom Hartmann Newsletter.

Sincerely,

The Thom Hartmann Program

Can you call it Democracy when Gov. Snyder/MI fires elected reps, busts up Unions & cuts crucial Government services?



Thom Hartmann: Conversations with Great Minds - Michio Kaku, Part 1





Thom Hartmann: Conversations with Great Minds - Michio Kaku, Part 2





Thom Hartmann: Thomas Jefferson's 3 Greatest Fears




Or watch the whole of Friday's "The Big Picture".





Full Show - 4/15/11. Conversations with Great Minds and the Weekly Rumble




Thom is joined by theoretical physicist and best-selling author, Dr. Michio Kaku for "Conversations with Great Minds". In the first half of the show, they discuss Dr. Michio's "String Theory" and the latest developments in the Japan nuclear disaster. Later in the show, Thom leads a panel discussing the week's hottest news topics in the "Weekly Rumble".





Thom Hartmann on the News - April 18, 2011





Thom Hartmann & Thomas Bowden at the movies

Thom and Louise Hartmann founded the

New England Salem Children's Village

(NESCV) in New Hampshire in 1979. With states delaying payment for the children they entrust to the village, they need help with cash flow. Can you help?
Become a Thom Supporter
Click the Patreon button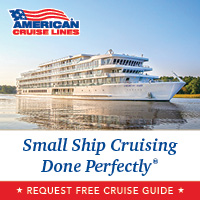 ---

---

Thom Hartmann Radio Program

Live: Mon-Fri
Noon - 3pm Eastern
Live radio | Live TV | Podcast
Syndicated by Pacifica, and simulcast on Free Speech TV Network on Dish Network and DirectTV, and on radio stations, American Forces Radio, and Sirius/XM. Live in the US, Africa, Europe and across North America - more people listen to or watch the TH program than any other progressive talk show in the world.
---

Thom Hartmann Newsletter
Don't miss out again. Receive our daily rundown of news, show highlights and random musings.
© 2023 Mythical Intelligence, inc.
Drupal site designed and developed by
HollyIT