Apr. 26, 2011 3:40 pm
Are the Republicans buying public opinion?
Doug Cunningham, Reporter/Producer - Workers Independent News. Labor Segment.
Shanta Driver, National Chairperson of By Any Means Necessary. Republicans close Detroit school with a 90% graduation rate...why, low income, minority teen moms?
Tom Blumer, Contributor, Pajamas Media. Why do conservatives want Americans to work til they drop?
Bumper Music:
Conservatives are mounting an attack against our nation's public education system

Who's screwed? Students. Conservatives are mounting an attack against our nation's public education system. Pennsylvania and Florida are the latest states that will consider voucher legislation that would give away millions in federal dollars to private schools so those states can close down public schools. More and more private schools are sprouting up across the country – headed by CEOs who are making a fortune in this new industry. And the people behind the voucher bills have boatloads of money that they're throwing at politicians. Led by the likes of the mind-bogglingly wealthy DeVos family and the Koch brothers – a slew of right-wing private school groups have launched a coordinated attack against free public education.

One of those groups – People for the American Way – spelled out their strategy in a recent report saying, "The complete privatization of schooling might be desirable, but this objective is politically impossible for the time being. Vouchers are a type of reform that is possible now, and would put us on the path to further privatization." In every study that's been done on private charter schools – parents are forced to payer high costs for education yet don't receive any better results compared to public schooling. And those parents without money end up with poorly educated children.

It's all about the money – and Conservative are trying to turn what's left of our floundering education system into a another get-rich quick scheme.

-Thom

(What do you think will happen to the schools? Tell us

here

.)

Tonight on The Big Picture

on RT TV at 9pm and 11pm...

What is Wall Street up to now?

(check your local listings for stations or stream at

RT

, and catch past shows on

Youtube

)

Need to Know: What is Wall Street up to now?

With

Lee Fang

, Reporter / Blogger - Think Progress.

Wikileaks...latest on Gitmo

With

Pretap Chatterjee

, regular columnist for the British Guardian.

Do you have the "right to be forgotten?"

With

Ginger McCall

, Electronic Privacy Information Center (EPIC).

Screwed: Why have MI Republicans declared war on public education?

With

Shanta Driver

, National Chairperson of By Any Means Necessary.

The Best of the Rest of the News...

Why won't wealthy Walmart pay it forward?

With

David Selig

, Conservative tax expert & free market proponent.

Daily Take: Build a New Dam

Read Thom's Book for Free!

Now you can read all of Thom Hartmann's "

Unequal Protection: How Corporations Became 'People' and How You Can Fight Back

" for free online.

Truthout

is publishing weekly installments over the coming weeks.

Read the Chapter Five:

Jefferson Versus the Corporate Aristocracy

today.

---

---

Quote "There is no more important struggle for American democracy than ensuring a diverse, independent and free media. Free Press is at the heart of that struggle." -- Bill Moyers.

Coming up Tuesday on The Thom Hartmann Program

Hour Two: It's been 25 years since the Chernobyl nuclear disaster...what have we learned and what do the residents near Japan's Fukushima plant have to look forward to? Cindy Folkers

with Beyond Nuclear will be here with the latest...

And, the best of the rest of the news and your calls right here on...

The Thom Hartmann Program... your media support group for we the people.

Thank you for being part of our ever growing community for News, Debate and Opinion on the Thom Hartmann Program.

Click here

to subscribe to the Thom Hartmann Newsletter.

Sincerely,

The Thom Hartmann Program

Will Republicans stop sabotaging the President's efforts to close Gitmo?



Conversations with Great Minds - Climate Scientist Dr. Curt Stager





The Big Picture Rumble





Thom Hartmann: Which Shall Rule - Wealth or Man?




Or watch the whole of Friday's "The Big Picture".





Full Show 4/22/11 - Conversations with Great Minds & Weekly Rumble




In this Earth week's edition of "Conversations with Great Minds", Thom is joined by Dr. Curt Stager, climate scientist and author. Dr. Stager discusses his latest book, Deep Future: The Next 100,000 Years of Life on Earth, which provides insight on how the current actions of human beings can potentially change the fate of planet Earth.





Thom Hartmann: Republicans close Detroit school with a 90% graduation rate...





Thom Hartmann on the News - April 25, 2011





Thom Hartmann: End the Life Expectancy 'Handouts'

Would you like to help give a child with a very troubled background this feeling of peace?

Thom and Louise Hartmann founded the

New England Salem Children's Village

(NESCV) in New Hampshire in 1979. With states delaying payment for the children they entrust to the village, they need help with cash flow. Can you help? Now on

Facebook

.
Become a Thom Supporter
Click the Patreon button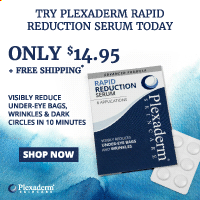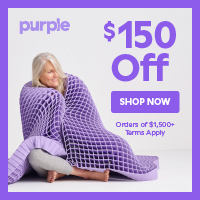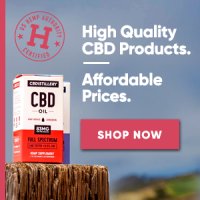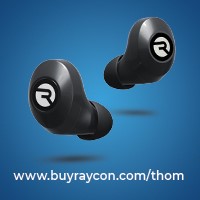 ---

---

Thom Hartmann Radio Program

Live: Mon-Fri
Noon - 3pm Eastern
Live radio | Live TV | Podcast
Syndicated by Pacifica, and simulcast on Free Speech TV Network on Dish Network and DirectTV, and on radio stations, American Forces Radio, and Sirius/XM. Live in the US, Africa, Europe and across North America - more people listen to or watch the TH program than any other progressive talk show in the world.
---

Thom Hartmann Newsletter
Don't miss out again. Receive our daily rundown of news, show highlights and random musings.
© 2020 Mythical Intelligence, inc.
Drupal site designed and developed by
HollyIT