Apr. 12, 2011 5:26 pm
Billionaires are rewriting the history and the reality of America
Romina Boccia of The Independent Women's Forum. It's "Equal Pay Day 2011" and Conservatives are once again fighting against the "paycheck fairness act"...what do they have against working women?
Paul Gunter, Beyond Nuclear. Fukushima...Chernobyl redux?
Mary Stamos, survivor. Three Mile Island...the real story.
Bumper Music:
Will we take the Republican road to ruin – or the Progressive road to prosperity?

You need to know this. A budget isn't just numbers - it's a statement of morality and our values. And conservatives are showing their true colors. Republicans will likely vote on Paul Ryan's budget this week, benefiting only the top 1% of Americans, that sells off Medicare to for-profit health insurance company leeches – hands an enormous tax cut to millionaires and billionaires – and sinks our nation deeper into debt – but that's not stepping Progressives in the House from introducing their own budget – one that serves the other 99% of the American people.

The Progressive budget saves money by ending the wars in Iraq and Afghanistan – ending taxpayers subsidies to transnational oil corporations – closing tax loopholes – raising the estate tax on the super rich – ending the bush tax cuts – and adding a surtax on millionaires in America. With that extra money – Progressives will invest in 1.45 trillion into job creation, green energy, and education, as well as create a public health insurance option. Unlike the Republican budget proposal – the Congressional Budget Office reports that the Progressive budget will eliminate our nation's deficit entirely by 2040.

The choice for the American people couldn't be any clearer with these two budgets – we can take the Republican road to ruin – or the Progressive road to prosperity?

-Thom

(What do you think? Tell us

here

.)

Tonight on The Big Picture

on RT TV at 9pm and 11pm...

Battle of the budget

(check your local listings for stations or stream at

RT

, and catch past shows on

Youtube

)

Need to Know: Japan Now Admits: It's Chernobyl... and More radiation leaked 'than first thought'... plus Strontium found...

With

Kevin Kamps

, Radioactive Waste Watchdog - Beyond Nuclear.

Screwed: Battle of the budget

With Congressman

Peter DeFazio

(D-OR, 4th District).

Playing dirty - New ChamberLeaks Presentation

With

Lee Fang

, Reporter / Blogger - Think Progress.

Today is Equal Pay Day (Debate - Paycheck Fairness Act), Executive Director - The Independent Women's Forum

With:

-

Carrie Lukas

, executive director of the Independent Women's Forum.

-

Fatima Goss Graves

, Vice President - National Women's Law Center.

The Best of the Rest of the News...

Is their a legal case for the existence of God?

With

Vincent Bugliosi

, Attorney/Author...latest book is "Divinity of Doubt: The God Question".

Daily Take: Donald Trump for President...you're fired!!!

Read Thom's Book for Free!

Now you can read all of Thom Hartmann's "

Unequal Protection: How Corporations Became 'People' and How You Can Fight Back

" for free online.

Truthout

is publishing weekly installments over the coming weeks.

Read the Chapter Four:

The Boston Tea Party Revealed

today.

Coming up Wednesday on The Thom Hartmann Program

Hour Two: "Urban Roots"...an important new film documents how Detroit is making a green comeback...

Hour Three: "Divinity of Doubt: The God Question"...

Thom challenges renowned prosecutor

Vincent Bugliosi

about his new book...

And, the best of the rest of the news and your calls right here on...

The Thom Hartmann Program... your media support group for we the people.

Two budgets – Will we take the Republican road to ruin – or the Progressive road to prosperity?






Thom Hartmann: Democracy is hanging by a thread because of plutocrats and their paid ass-kissers




Thom Hartmann: The terror babies are finally coming of age - TSA says spread' em!




Thom Hartmann: Evolution's end? Are Conservatives turning us into cavemen?




Full Show - 4/11/11. The Government "Non" Shutdown

Full Show - 4/11/11. The Government "Non" Shutdown




Thom debates on whether the failed government shutdown was a gain for Republicans or Democrats with Vice President of Americans for Prosperity, Phil Kerpen. Later in the daily take, he explains the differences in a conservative brain versus a liberal.

Would you like to help give a child with a very troubled background this feeling of peace?

Thom and Louise Hartmann founded the

New England Salem Children's Village

(NESCV) in New Hampshire in 1979. With states delaying payment for the children they entrust to the village, they need help with cash flow. Can you help?

Thank you for being part of our ever growing community for News, Debate and Opinion on the Thom Hartmann Program.

Click here

to subscribe to the Thom Hartmann Newsletter.

Sincerely,

The Thom Hartmann Program
Become a Thom Supporter
Click the Patreon button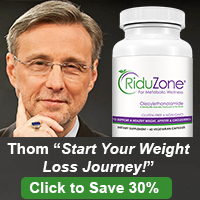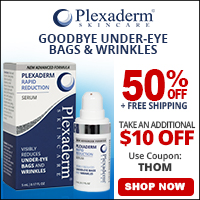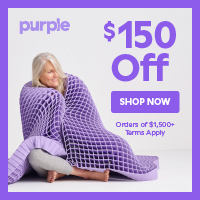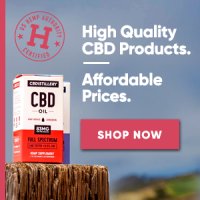 ---

---

Thom Hartmann Radio Program

Live: Mon-Fri
Noon - 3pm Eastern
Live radio | Live TV | Podcast
Syndicated by Pacifica, and simulcast on Free Speech TV Network on Dish Network and DirectTV, and on radio stations, American Forces Radio, and Sirius/XM. Live in the US, Africa, Europe and across North America - more people listen to or watch the TH program than any other progressive talk show in the world.
---

Thom Hartmann Newsletter
Don't miss out again. Receive our daily rundown of news, show highlights and random musings.
© 2020 Mythical Intelligence, inc.
Drupal site designed and developed by
HollyIT