Yesterday Marked the Beginning of the Death of Reaganomics in America

Apr. 14, 2011 9:08 am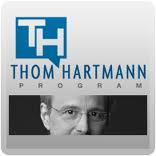 President Obama delivered his big deficit-reduction speech yesterday. The President's plan pledged to cut $4 trillion out of the deficit over the next 12 years by reducing domestic and defense spending – getting more bang for the buck in Medicare – ending the Bush tax cuts – and closing corporate tax loopholes. He also used the stage to draw a clear contrast between his plan and the Republican plan written by Paul Ryan that will likely be passed out of the House today or tomorrow.
Many on the Left worried that the President would embrace the recommendation of last year's Bowles-Simpson deficit-reduction panel – including big cuts to entitlement programs. On this subject – the President was vague – simply saying, "If we don't make any changes at all – we won't be able to keep our commitments to a retiring generation."
In other words – let's wait and see what Congress comes up with. But what the President did that was so important yesterday – was for the first time offered a public rebuke of Reaganomics from the White House – throwing cold water on the idea that the government is the problem and rejecting the notion that the American way of life has to be fundamentally changed because of a budget crisis created BY the Republicans.
No President in 30 years has laid out a more thoughtful and sharp criticism of the direction that Reagan took our nation – and I hope that yesterday marked the beginning of the death of Reaganomics in America.