May. 6, 2011 7:17 am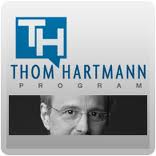 Al-Qaeda acknowledged today that their leader is dead. An Internet statement posted on several Islamic militant websites read, "Osama bin Laden, God bless him, ... will not go in vain…We will remain, God willing, a curse chasing the Americans and their agents…their happiness will turn to sadness."
So now it looks like the "deathers" over at Fox News who think Bin Laden is still alive…or was frozen – are on their own. Even Al-Qaeda knows he's dead.
WATCH: Thom Hartmann: What is Alex Jones Smoking? Bin Laden mission...a fake?!