Governor Rick Scott may have just won the race to the bottom

Jun. 29, 2011 9:31 am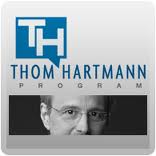 The jobless are screwed in Florida. Governor Rick Scott may have just won the race to the bottom when it comes to unemployment insurance. Scott – one of America's most disliked Governors – signed into law yesterday a huge reduction in Florida's unemployment benefit system – cutting the number of weeks someone is eligible to collect unemployment from 26 down to just 12. The cut falls in line with Governor Scott's promise to corporations to lower their unemployment tax payments by $630 million. So again – screw over poor people to give rich businessmen tax cuts.
The National Employment Law Project says Scott's unemployment cuts, "go further than any other state in dismantling its unemployment insurance system." Currently – Florida has one of the highest unemployment rates in the nation at 10.6%. And, as we've seen elsewhere around the country – when Republican Governors cut programs that keep the poor and middle-class above water – then economies shrink.
So expect the already high unemployment rate in Florida to get even higher, and cost the state even more in unemployment insurance.