Jun. 9, 2011 9:27 am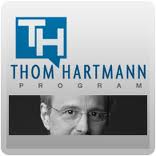 American workers are screwed. If you want workers' rights – move to South Africa. Wal Mart just inked a new deal to open up stores across South Africa – but in order to get the deal done – Wal Mart had to make some concessions –honoring union contracts among workers. And it's not only in South Africa – Wal Mart lets workers unionize all over the world in Brazil – Argentina – China – and the United Kingdom – everywhere except…here in the United States.
In America – Wal Mart is considered one of the fiercest opponents of unionization – spending millions of dollars to defeat pro-union legislation in Congress – and resorting to underhanded tactics to kill off any organizing attempts among its American workforce.
Since America embraced so-called Free Trade – American workers have seen their wages and rights collapse.