As long as Senator David Vitter, a client of the DC Madame – keeps his job – then Republicans should shut up on Anthony Weiner

Jun. 10, 2011 9:39 am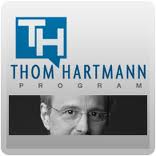 In an interview with the New York Post – thoroughly embarrassed New York Congressman Anthony Weiner again confirmed that he is NOT resigning over the Twitter lewd photo scandal – and a new poll out in his Congressional district shows his constituents support him.
The new Marist poll released yesterday revealed 56% of voters think Weiner should stay in office – while only 33% think he should go. So if it's up to the constituents – as Republicans argue when one of their guys steps in a sex scandal – then the constituents have decided they want to keep Weiner as their Congressman.
And as long as Senator David Vitter – who was a client of the DC Madame – keeps his job – then Republicans should probably keep their mouths shut about Anthony Weiner.