The nuclear disaster in Nebraska just got worse

Jun. 27, 2011 8:33 am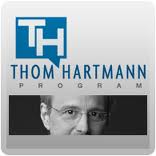 You need to know this. The impending nuclear disaster in Nebraska just got worse. Over the weekend – a floodwall protecting the nuclear plant from the overflowing Missouri River gave way – inundating the facility in floodwater. The plant is less than 20 miles away from Omaha – Nebraska's largest city – and is now cooling its reactors and spent fuel pools with back-up diesel powered generators.
Officials say water has not breached any of the buildings yet which are designed to withstand flooding of 1,014 feet – but currently floodwaters stand at 1,006 feet – and they're expected to rise. It was a tsunami that triggered the world's worst nuclear meltdown at Japan's Fukushima plant a few months ago – and if floodwaters continue to rise and upstream dams can't hold them in Nebraska – then the same thing will happen here – and we might lose Omaha.
The rest of the world is ditching nuclear power – we're doing nothing except praying the flooding doesn't get worse.