Jun. 13, 2011 8:08 am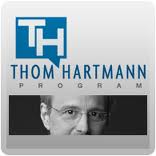 Let the white-washing of Afghanistan continue. Last year – General David Petraeus touted a successful military operation by Special Forces in Afghanistan that led to the capture or killing of over two and a half thousand rank and file Taliban fighters in a 90-day period between May and July. But – as investigative journalist Gareth Porter uncovered – that number is a crock. Turns out that nearly 90% of those "captured Taliban fighters" were ACTUALLY just innocent civilians and were released just days after capture.
That's kind of like how a handful of prisoners at Gitmo were detained just because they were wearing the wrong Casio watch. So is that our new strategy in Afghanistan – capture innocent people just to boost numbers? Anybody remember the infamous Vietnam "enemy body counts" that included civilians in bombed villages?
This is the worst kind of history to have repeat itself.