Jun. 16, 2011 5:34 pm
Wisconsin state Supreme Court rules for stripping collective bargaining rights, against democracy

The Wisconsin state Supreme Court came through for Governor Scott Walker yesterday – ruling that his union law that strips collective bargaining rights and forces public workers to pay more for their healthcare and pensions can now go into effect. Reacting to the court's decision – Walker said, "the Supreme Court's ruling provides our state the opportunity to move forward together and focus on getting Wisconsin working again."

On the flip side – President of the Wisconsin AFL-CIO called the ruling an "affront to our democracy." With a 4-3 ruling – the judges overturned a previous decision by a county circuit judge who ruled that the procedure in which the law was passed out of the state legislature violated the state's open meeting laws – requiring proper notification of the public before any new laws are passed – this voiding the law. The deciding judge on the high court was Justice David Prosser who recently won a controversial re-election to the court earlier this year after 12,000 votes mysteriously showed up in Waukesha County to put him over the top. Many on the left have questioned the results of that election since.

Governor Walker's union law has triggered a polarizing debate in the state – and a number of protests by labor organization outside the capitol building in Madison. And now that the law will finally take effect – expect even more lawsuits to come down the pike.

-Thom

(What do you think democrats should do now? Tell us

here

.)

Tonight on The Big Picture

on RT TV at 9pm and 11pm...

War on Labor ramps up

(check your local listings for stations or stream at

RT

, and catch past shows on

Youtube

)

Screwed: War on Labor ramps up...WI Supreme Court reinstates law stripping public workers of collective bargaining rights

with

Andy Kroll

, Mother Jones Magazine

Need to Know: Whistleblowers...Pentagon Papers vs. Wikileaks

:

-

Jesselyn Radack

, Homeland Security Director, Government Accountability Project & Attorney for Thomas Drake

-

Stephen Kohn

, Executive Director - National Whistleblowers Center

The Best of the Rest of the News...

Congress has spoken..."no more funding for war in Libya"

with

Bruce Fein

, Deputy Attorney General under President Ronald Reagan.

Why is America addicted to war?

with

-

David Swanson

, activist / author "War is a Lie"

- Colonel

Cedric Leighton

, US Air Force (Intelligence Officer, retired).

Daily Take: Perpetual War

Coming up Thursday on The Thom Hartmann Program

Thom is broadcasting live from Netroots Nation in Minneapolis, Minnesota...

Thank you for being part of our ever growing community for News, Debate and Opinion on the Thom Hartmann Program.

Click here

to subscribe to the Thom Hartmann Newsletter.

Sincerely,

The Thom Hartmann Program





Thom Hartmann: Sexual predators and serial rapists run wild in free trade





Thom Hartmann: How to Cut Wall Street Down to Size





Thom Hartmann: School vouchers - The best Governor money can buy?





Thom Hartmann: Will Banksters stand by and watch the "U.S. S.O.L." sink?




Or watch the Full "Big Picture" Show

Full Show - 6/14/11. GOP debate, how to cut Wall Street down to size




GOP candidates converged in NH to debate who will be the better President. Thom is joined by Daniel Halper, online editor for the Weekly Standard and Jamie Wienstein, deputy editor of dailycaller.com to discuss their take on the debates. Later, Sarah Anderson, Director for Institute for Policy Studies joins Thom to talk about high-frequency trading and its consequences.

Call Thom on the show at 1-866-987-THOM begin_of_the_skype_highlighting 1-866-987-THOM end_of_the_skype_highlighting (8466) (0870 974 9686 begin_of_the_skype_highlighting 0870 974 9686 end_of_the_skype_highlighting from the UK, +1 503 796 2324 begin_of_the_skype_highlighting +1 503 796 2324 end_of_the_skype_highlighting from outside the US or UK).

Sign up for Thom's podcasts.

Come on over to the free chat room, where Thom hangs out during the show.

Join in the discussions on Thom's free message board.

Blog or upload videos or audios at Thom's community.


Thom and Louise Hartmann founded the

New England Salem Children's Village

(NESCV) in New Hampshire in 1979. With states delaying payment for the children they entrust to the village, they need help with cash flow. Can you help? Now on

Facebook

.
Become a Thom Supporter
Click the Patreon button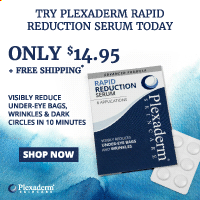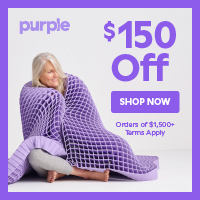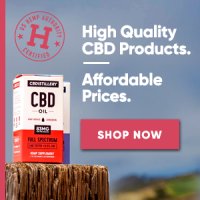 ---

---

Thom Hartmann Radio Program

Live: Mon-Fri
Noon - 3pm Eastern
Live radio | Live TV | Podcast
Syndicated by Pacifica, and simulcast on Free Speech TV Network on Dish Network and DirectTV, and on radio stations, American Forces Radio, and Sirius/XM. Live in the US, Africa, Europe and across North America - more people listen to or watch the TH program than any other progressive talk show in the world.
---

Thom Hartmann Newsletter
Don't miss out again. Receive our daily rundown of news, show highlights and random musings.
© 2020 Mythical Intelligence, inc.
Drupal site designed and developed by
HollyIT