Are we seeing the "shock doctrine" at work in the debt-limit debate?

Jul. 22, 2011 7:39 am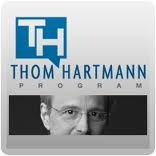 Are we seeing the "shock doctrine" at work in the debt-limit debate? Author Naomi Klein wrote the book on the shock doctrine – a tactic used by Conservatives throughout history to manufacture or exploit a crisis in order to push through radical right-wing reforms that benefit the super rich and screw over the working class. She's now weighing in on the current debt-limit debate saying this in a statement for the website RootsAction.org: "Using trumped up crisis to raid the public purse and attack the basic rights and benefits is a very old trick - but rarely is the shock doctrine tactic wielded as brazenly as in the pseudo debate about the debt ceiling. This is naked class war, waged by the ultra rich against everyone else, and it's well past time for Americans to draw the line."
She's right – we have no debt crisis. Our debt-to-GDP ration is well below what it was after World War 2 – and both Democratic and Republican Presidents spent federal money to grow our economy out of debt. And as a recent Gallup poll noted – Americans don't give a damn about the debt – they care about jobs! But Republicans are using a fake debt crisis to destroy the last remnants of FDR's New Deal by dismantling social safety nets – downsizing the middle class – and handing over the commons to transnational corporations.
As long as there is a so-called debt crisis – Republicans think they can get away with turning the United States into a banana republic.
Comments