The Disease of Inequality that's Infecting America.

Jul. 11, 2011 8:20 am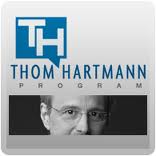 Our unequal society is killing off hundreds of thousands of Americans every year. A new study by the American Journal of Public Health takes a look at how certain social factors contribute to early deaths. Looking at just the year 2000 – the study found that 245,000 Americans died because they didn't receive a quality education.
More than 160,000 Americans died because of a lack of social support. And – nearly 120,000 people died because of income inequality. Yet – Republicans are worsening the education system by gutting public schools – worsening our social supports by pushing for cuts to the social safety net – and worsening wealth inequality with their massive tax cuts for the rich.
We're not talking about political differences anymore – we're talking about life and death – and the disease of inequality that's infecting America.