Jul. 15, 2011 6:39 pm
'Anything goes' on townhall Friday.
Ravi Batra, Economist, Professor of Economics (SMU), author. Economic recovery.
Senator Bernie Sanders (I-VT) & Senator Sherrod Brown (D-OH), "Brunch With Bernie".
Bumper Music:
Does anyone else hear the fiddle playing as the nation burns?

Another day - another credit rating agency warning about our debt. On the heels of Moody's threatening to downgrade our nation's debt rating on Wednesday - the S&P rating agency fired a warning shot too - putting our nation's triple AAA rating on negative watch. In a statement released yesterday - S&P said, "owing to the dynamics of the political debate on the debt ceiling, there is at least a one-in-two likelihood that we could lower the long-term rating on the U.S. within the next 90 days."

That's right - there's a 50-50 chance the United State will be downgraded to a nation with a spotty record of paying our bills. Even if a deal is made - S&P warns - our credit rating could still be downgraded if the agency doesn't feel enough has been done to solve the problem for the long term which puts Republicans short-term solutions off the table. Meanwhile - another round of talks at the White House pushed the President into laying down a deadline for a deal. "It's decision time," the President said issuing a 24 to 36 hour deadline for Congress to make a deal on the debt-limit. The house of cards that our economy is built on thanks to 30 years of Reaganomics and so-called Free Trade is now starting to crumble. And last night - lawmakers took to the diamond to play their annual Congressional softball game.

Does anyone else hear the fiddle playing as the nation burns?

-Thom

(And what tune is it playing? Tell us

here

.)

Tonight on The Big Picture

on RT TV at 9pm and 11pm...

(check your local listings for stations or stream at

RT

, and catch past shows on

Youtube

)

"Conversations with Great Minds."

Tonight's very special guest is

Van Jones

, Co-founder of RebuildTheDream.com

The Big Picture Weekly Rumble panel:

:

-

Tommy Christopher

, Mediaite.com

-

Jamie Weinstein

, Daily Caller

-

Daniel Halper

, Weekly Standard

Daily Take: "Ending medicare as we know it?"

Read Thom's Book for Free!

Now you can read all of Thom Hartmann's "

Unequal Protection: How Corporations Became 'People' and How You Can Fight Back

" for free online.

Truthout

is publishing weekly installments over the coming weeks.

Read the Chapter Eight:

Corporations Go Global

today.

Coming up Monday on The Thom Hartmann Program

Hour Two: should parents lose custody of their obese children?

Is obesity neglect or even child abuse? Thom challenges Dr.

Kalyani Gopal

who says yes...

Hour Three: conservatives are again pushing a "balanced budget" amendment to the Constitution...

Thom confronts

Ken Blackwell

, the former Mayor of Cincinnati.

And, the best of the rest of the news and your calls right here on...

The Thom Hartmann Program... your media support group for we the people.

Thank you for being part of our ever growing community for News, Debate and Opinion on the Thom Hartmann Program.

Click here

to subscribe to the Thom Hartmann Newsletter.

Sincerely,

The Thom Hartmann Program

The Debt Ceiling: Does anyone else hear the fiddle playing as the nation burns?



Thom Hartmann: Want to be a rich man in a poor world?





Hartmann: The Good, the Bad, and the Very Very Sofingly Ugly





Hartmann: The Flying Spaghetti Monster is Real!





Thom Hartmann: Atheists vs. Rick Perry over Christian prayer





Thom Hartmann & Joe Madison - Sudan Peace Accord with Darfur rebels





Hartmann: Your Take/My Take - Boycotts & Grannies Flipping the Bird





Thom Hartmann Exposes the History of "We're going broke!"




Or watch the whole of The Big Picture show...

Full Show - 7/14/11. Sudan Succeeds As a New Nation




After years of civil war and outright genocide perpetrated by the North, South Sudan has finally become the 193rd country in the world. Thom speaks with radio talk show host, Joe Madison who personally witnessed the birth of the new nation.





Thom Hartmann on the News: July 15, 2011





Brunch with Senators Bernie Sanders and Sherrod Brown





Thom Hartmann & Dr. Ravi Batra: When will the recession be over? PART 1





Thom Hartmann & Dr. Ravi Batra: When will the recession be over? PART 2





Thom Hartmann: President Obama can close tax loop holes like President Kennedy did

Would you like to help give a child with a very troubled background this feeling of peace?

Thom and Louise Hartmann founded the

New England Salem Children's Village

(NESCV) in New Hampshire in 1979. With states delaying payment for the children they entrust to the village, they need help with cash flow. Can you help? Now on

Facebook

.
Become a Thom Supporter
Click the Patreon button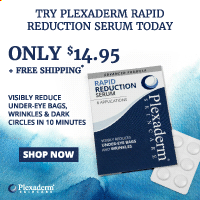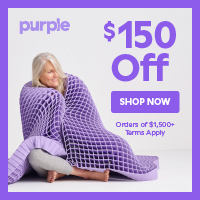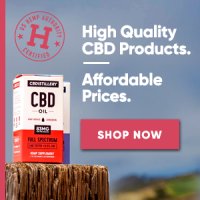 ---

---

Thom Hartmann Radio Program

Live: Mon-Fri
Noon - 3pm Eastern
Live radio | Live TV | Podcast
Syndicated by Pacifica, and simulcast on Free Speech TV Network on Dish Network and DirectTV, and on radio stations, American Forces Radio, and Sirius/XM. Live in the US, Africa, Europe and across North America - more people listen to or watch the TH program than any other progressive talk show in the world.
---

Thom Hartmann Newsletter
Don't miss out again. Receive our daily rundown of news, show highlights and random musings.
© 2020 Mythical Intelligence, inc.
Drupal site designed and developed by
HollyIT