Jul. 10, 2011 5:57 pm
Senator Bernie Sanders (I-VT). "Brunch With Bernie".
'Anything Goes!" on townhall Friday.
Geeky Science Rocks. How Societies Slowly Rise—and Suddenly Fall.
Governor Brian Schweitzer, Governor of Montana (D-MT). Latest on the ExxonMobil Yellowstone River oil spill.
W.J. "Billy" Tauzin, Former U.S. Congressman. Proposed Medicare Cuts Would Harm Vulnerable Patients While Worsening our Nation's Financial Challenges.
Bumper Music:
Speech: "FDR "Let Me Warn You" (1936)" by Franklin D. Roosevelt.


"Let me warn you, and let me warn the nation, against the smooth evasion that says 'Of course we believe these things. We believe in social security. We believe in work for the unemployed. We believe in saving homes. Cross our hearts and hope to die.

'We believe in all these things. But we do not like the way that the present administration is doing them. Just turn them over to us. We will do all of them, we will do more of them, we will do them better and, most important of all, the doing of them will not cost anybody anything'"

Speech: "First Inaugural Address", Franklin Delano Roosevelt, 4 March 1933.


"let me assert my firm belief that the only thing we have to fear is fear itself -- nameless, unreasoning, unjustified terror which paralyzes needed efforts to convert retreat into advance. In every dark hour of our national life, a leadership of frankness and of vigor has met with that understanding and support of the people themselves which is essential to victory. And I am convinced that you will again give that support to leadership in these critical days."
Could this be the end of "Big Media"?

Media moguls like Rupert Murdoch suffered a blow yesterday in their bid to take over the nation's news media. The US Court of Appeals for the Third Circuit struck down an FCC rule that allowed companies to own both a newspaper and a broadcast station in the same market. Back in 1997 – the FCC relaxed laws regarding cross-ownership in the media.

But the court said yesterday that rule change by the FCC was done improperly without giving the public enough time to weigh in on the matter. Corie Wright – policy council for the group "Free Press" - said after the ruling, "the court wisely concluded that competition in the media – not more concentration – will provide Americans with the local news and information they need and want."

Could this be the end of "Big Media"?

Up next is the Supreme Court.

-Thom

(Does it look like the end to you? Tell us

here

.)

Tonight on The Big Picture

on RT TV at 9pm and 11pm...

Dr. Jared Diamond

(check your local listings for stations or stream at

RT

, and catch past shows on

Youtube

)

"Conversations with Great Minds."

Tonight's very special guest is Dr.

Jared Diamond

, Author "Collapse".

The Big Picture Weekly Rumble panel:

:

-

Erikka Knuti

, Democratic Strategist (progressive)

-

Heather Cirmo

, Managing Owner-440 Group Public Relations (Conservative)

-

Amanda Carey

, Reporter - Daily Caller.org (Conservative)

Daily Take: Richard Nixon knew how to get rid of Clarence Thomas...

Coming up Monday on The Thom Hartmann Program

Hour Two: Nurses Call for National Protests - Tax Wall Street vs Cuts for Mainstreet Karen Higgins

, National Nurses United

And, the best of the rest of the news and your calls right here on...

The Thom Hartmann Program... your media support group for we the people.

Thank you for being part of our ever growing community for News, Debate and Opinion on the Thom Hartmann Program.

Click here

to subscribe to the Thom Hartmann Newsletter.

Sincerely,

The Thom Hartmann Program

Thom Hartmann: If the New Deal is on the table...then is social unrest too?





Thom Hartmann: Can Murdoch-style infotainment in America be stopped?





Thom Hartmann: The Protect IP Act - Warning: This Bill May Cause Seizures





Thom Hartmann: The Good, the bad, and the Very, Very Alliaceously Ugly





Thom Hartmann: Is Bachmann's Christianity Radical Even for Evangelicals?





Thom Hartmann: Republicans ran up the debt & now they don't want to pay the bill




Full Show - 7/7/11. Is Wealth Inequality in America Hurdling Our Nation Toward Civil Unrest?

Full Show - 7/7/11. Is Wealth Inequality in America Hurdling Our Nation Toward Civil Unrest?




Thom talks about the possible backlash society will endure if an unreasonable budget deal is passed. Later in the show, he discusses the influence of "info-tainment" news coverage in America.





Thom Hartmann on the News: July 8, 2011





Brunch with Senator Bernie Sanders- July 9, 2011





Thom Hartmann & Governor Brian Schweitzer: S.O.S.-Save Our Soil!

Would you like to help give a child with a very troubled background this feeling of peace?

Thom and Louise Hartmann founded the

New England Salem Children's Village

(NESCV) in New Hampshire in 1979. With states delaying payment for the children they entrust to the village, they need help with cash flow. Can you help? Now on

Facebook

.
Become a Thom Supporter
Click the Patreon button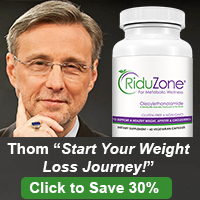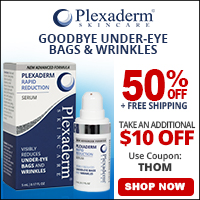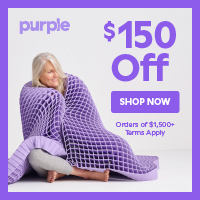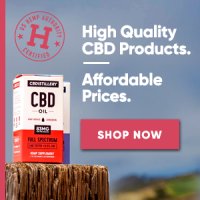 ---

---

Thom Hartmann Radio Program

Live: Mon-Fri
Noon - 3pm Eastern
Live radio | Live TV | Podcast
Syndicated by Pacifica, and simulcast on Free Speech TV Network on Dish Network and DirectTV, and on radio stations, American Forces Radio, and Sirius/XM. Live in the US, Africa, Europe and across North America - more people listen to or watch the TH program than any other progressive talk show in the world.
---

Thom Hartmann Newsletter
Don't miss out again. Receive our daily rundown of news, show highlights and random musings.
© 2020 Mythical Intelligence, inc.
Drupal site designed and developed by
HollyIT