Is the Game Up at Fox So-Called News?

Jul. 18, 2011 7:54 am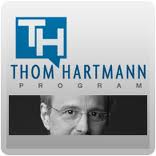 Another bad weekend for Rupert Murdoch. Yesterday – Rebekah Brooks - the former chief executive of News International – the parent company of Murdoch's British media empire – was arrested on charges that she illegally intercepted phone calls and bribed UK police officers. Also taking a hit in the scandal yesterday – Britain's top cop. Sir Paul Stephenson – the head of the Metropolitan Police Service - resigned citing, "ongoing speculation and accusations relating to the Met's link with News International."
But that's not all – now the UK's Serious Fraud Office – the agency in charge of investigating large fraud cases – opened up a probe into News International yesterday to look into whether or not Murdoch's corporation grossly misused shareholders' money. And, as Murdoch's media empire in the UK crumbles – there are new allegations in America that Fox News was also into illegal phone hacking. As the DailyKos is reporting – a former Fox News executive – Dan Cooper – has come forward saying that Fox News chief Roger Ailes constructed an underground bunker within the Fox News New York City headquarters to perform "counterintelligence" that may include illegally hacking phone calls. The bunker was known as the "brain room."
If what this former Fox executive is saying is true, and if the Obama administration will actually investigate and prosecute Murdoch - the game is up at Fox so-called News.