Jul. 14, 2011 7:56 am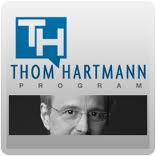 One day after downgrading Ireland's credit rating to junk status – Moody's Investors Service turned its sights on the United States. In an announcement released yesterday – Moody's said the United States is in danger of losing its "AAA" credit rating – and has put our nation under review for a credit downgrade. A credit downgrade for the United States could be the first step toward other nations dropping the dollar as their reserve currency – pushing our nation toward collapse – just like what happened to the British Empire after World War 2 when global confidence in the pound was lost.
And with financial calamity around the corner – Republicans now have no argument whatsoever in stopping a debt-limit deal as a new poll by Gallup shows that 74% of REPUBLICANS agree that a good debt-limit deal includes both spending cuts and tax hikes – just like what President Obama has proposed. Yet – after more "testy" negotiations last night at the White House – Republicans still won't play ball. And President Obama seems to be losing his patience with the Republican's dangerous game – reportedly telling Congressional leaders on the Right – "I've reached my limit. This may bring my presidency down, but I will not yield on this."
Not only will a default bring down the presidency – but it will also bring down the nation. And unfortunately, it appears Republicans are willing to accept that trade-off.