Right-wing Terrorism...

Jul. 25, 2011 8:49 am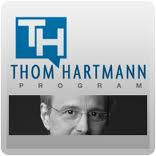 Norway is in mourning after Friday's terrorist attacks that killed more than 90 people – including more than 80 people gunned down on a remote island campsite. Shortly after the attack – Conservatives here in the United States pointed to Norway's lack of a state security complex as a reason why they were vulnerable to a terrorist attack. But now we realize Islamic terror had nothing to do with Friday's chaos in the Nordic nation. The man in custody for the attacks is Ander Behring Breivik – a white Christian Fundamentalist who was lashing out against Norway's Labour Party for their progressive approach to immigration and social welfare. This is the same sort of that Republicans bashed the Obama Administration for warning the nation about back in 2009.
And it's the same sort of terrorism that's far more prevalent here in the United States than Islamic terrorism – but the threat is largely ignored because the Fox News hate machine has whipped up so much fear against Muslims – that other threats are inconceivable to the American people.