Jul. 14, 2011 5:56 pm
Casey Luskin, Discovery Institute. Should schools require students to challenge evolution?
Congressman Steve King, (R-IA). Debt ceiling debate gets extreme.
Cliff Schecter, National progressive PR strategist, author. Ohio's Gov. Kasich poo poo's overwhelming opposition.
Ryan Streeter, Conservative Home USA. Is America still a place where it's worth it to work hard to get ahead?
Geeky Science Rocks - Got the munchies? Could it be what you're eating?!
Sam Lane, Reporter - Minnesota Independent. MN Governor caves in to Republican demands.
Bumper Music:
Moody's Investors Service turned its sights on the United States

One day after downgrading Ireland's credit rating to junk status – Moody's Investors Service turned its sights on the United States. In an announcement released yesterday – Moody's said the United States is in danger of losing its "AAA" credit rating – and has put our nation under review for a credit downgrade. A credit downgrade for the United States could be the first step toward other nations dropping the dollar as their reserve currency – pushing our nation toward collapse – just like what happened to the British Empire after World War 2 when global confidence in the pound was lost.

And with financial calamity around the corner – Republicans now have no argument whatsoever in stopping a debt-limit deal as a new poll by Gallup shows that 74% of REPUBLICANS agree that a good debt-limit deal includes both spending cuts and tax hikes – just like what President Obama has proposed. Yet – after more "testy" negotiations last night at the White House – Republicans still won't play ball. And President Obama seems to be losing his patience with the Republican's dangerous game – reportedly telling Congressional leaders on the Right – "I've reached my limit. This may bring my presidency down, but I will not yield on this."

Not only will a default bring down the presidency – but it will also bring down the nation. And unfortunately, it appears Republicans are willing to accept that trade-off.

-Thom

(What credit rating would you give the US? Tell us

here

.)

Tonight on The Big Picture

on RT TV at 9pm and 11pm...

Debt ceiling...is it all about the inequality?

(check your local listings for stations or stream at

RT

, and catch past shows on

Youtube

)

Need to Know: Debt ceiling...is it all about the inequality?

-

Neal Asbury

, Right-leaning Florida Radio Talk Show Host

Screwed: ALEC exposed!

-

Beau Hodai

, freelance journalist and publisher of DBA Press

Atheists vs. Rick Perry over Christian prayer

- Dr.

Carol Swain

, conservative commentator / Law Professor

The Best of the Rest of the News...

Sudan signs peace accord with Darfur rebels

-

Joe "The Black Eagle" Madison

, Joe Madison Show

Daily Take: Thom calls out "Morning Joe"...again.

Read Thom's Book for Free!

Now you can read all of Thom Hartmann's "

Unequal Protection: How Corporations Became 'People' and How You Can Fight Back

" for free online.

Truthout

is publishing weekly installments over the coming weeks.

Read the Chapter Eight:

Corporations Go Global

today.

Coming up Friday on The Thom Hartmann Program

Hour One: If it's Friday, it's "Brunch With Bernie"...

the honorable Senator

Bernie Sanders

(I-VT) will be here with all the news from our nation's capitol and as always he'll be spending the hour taking your calls and answering your questions too...

Hour Two: Economic recovery Ravi Batra

, Economist, Professor of Economics (SMU), author.

Plus, It's Anything Goes on Townhall Friday...you choose the topics and we'll talk...

The Thom Hartmann Program... your media support group for we the people.

Thank you for being part of our ever growing community for News, Debate and Opinion on the Thom Hartmann Program.

Click here

to subscribe to the Thom Hartmann Newsletter.

Sincerely,

The Thom Hartmann Program

Is there any good reason to - not raise the debt ceiling - and allow Moody's to downgrade our credit status?



Thom Hartmann & Alan Grayson: Elections haven't worked?!?!





Lone Liberal Rumble - Name 1 shared sacrifice from the Republicans?





Thom Hartmann & Lizz Winstead - GOP following the Taliban Path?





Thom Hartmann: Has health care become America's Apartheid?





Thom Hartmann: The Good, The Bad, and the Very, Very, Gorgonizingly Ugly





Thom Hartmann: The Supreme Court has become a cancer on our Democracy




Or watch the Full "Big Picture" Show

Full Show - 7/13/11. McConnell says "We The People" Should Have No Voice




Thom talks about Senate Minority Leader Mitch McConnell's concise summary of conservative constitutionalism. Later in the show, Thom debate the issue of the GOP's refusal of raising the debt limit, Rupert Murdoch's hacking scandal and Medicare reform with his conservative guest panelists in the "Lone Liberal" rumble.





Thom Hartmann on the News - July 14, 2011





Thom Hartmann: Is America still a place where it's worth it to work hard to get ahead?





Thom Hartmann: Both Christians & Atheists can be Evangelical





Thom Hartmann: Conservatives upset textbooks don't require students to question evolution?





Thom Hartmann: Debt Ceiling (Also, Congressman King added to SPLC's extremist list)

Thom and Louise Hartmann founded the

New England Salem Children's Village

(NESCV) in New Hampshire in 1979. With states delaying payment for the children they entrust to the village, they need help with cash flow. Can you help? Now on

Facebook

.
Become a Thom Supporter
Click the Patreon button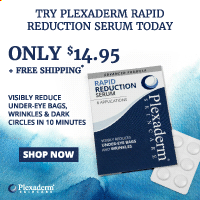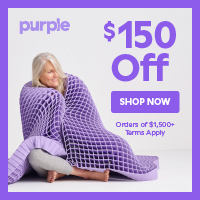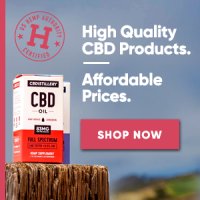 ---

---

Thom Hartmann Radio Program

Live: Mon-Fri
Noon - 3pm Eastern
Live radio | Live TV | Podcast
Syndicated by Pacifica, and simulcast on Free Speech TV Network on Dish Network and DirectTV, and on radio stations, American Forces Radio, and Sirius/XM. Live in the US, Africa, Europe and across North America - more people listen to or watch the TH program than any other progressive talk show in the world.
---

Thom Hartmann Newsletter
Don't miss out again. Receive our daily rundown of news, show highlights and random musings.
© 2020 Mythical Intelligence, inc.
Drupal site designed and developed by
HollyIT