Aug. 4, 2011 8:42 am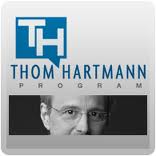 People who eat food are screwed. Giant, transnational agribusiness corporation Cargill announced yesterday that it is recalling 36 million pounds of contaminated ground turkey – that has killed at least one person and sickened 76 others across 26 states. Cargill is just now announcing the recall even though the outbreak started back in March. Coincidentally – back in June – House Republicans passed legislation that gutted the federal food safety budget – slashing $87 million from the FDA – and another $35 million from the USDA's food safety inspection programs.
As Republican Congressman Jack Kingston said in defending the bill, "the food supply in America is very safe because the private sector polices itself." Right – go tell that to the family of the person who died or the scores sickened from Cargill's contaminated turkey. Or tell it to the other 50 MILLION Americans who get sick from food-borne illness every year – or the 3,000 other Americans who die every year because of contaminated food.
Unlike millionaires and billionaires who fund the Republican Party and push for libertarian legislation that does away with food safety – the rest of us can't afford food tasters to make sure what we're about to eat is actually safe.