Aug. 22, 2011 4:15 pm
Senator Bernie Sanders (I-VT). "Brunch With Bernie".
Rolling Stone's Matt Taibbi. Is the SEC Covering Up Wall Street Crimes?
"Anything Goes on Townhall Friday!"
Bumper Music:
Is the right-wing Club for Growth funding the Gang of 12?

In a few weeks – the Gang of 12 "Super Congress" will meet to figure out a way to cut $1.2 trillion out of the deficit. So to figure out who's going to win and who's going to lose in a potential deal – we should follow the money – and in that case it appears Wall Street will once again make out like bandits. Banksters have given more than $11 million in campaign contributions to members of the Gang of 12 – so we might as well take closing the capital gains loophole off the table.

To make matters worse – the organizations that's contributed the most to the Gang of 12 is the right-wing Club for Growth – a notorious anti-tax organization – headed up by Tea Party Senator Pat Toomey who someone find found a seat in the Gang of 12. So weeks before the Gang even meets – the deck is already stacked against the middle class.

Let's hope these lawmakers look at the polls showing overwhelming majorities supporting tax increases on the rich and opposing cuts to entitlements programs – and not the billionaires who are giving them money.

-Thom

(Do you think they will? Tell us

here

.)

Tonight on The Big Picture

on RT TV at 9pm and 11pm...

Jeff Shesol

(check your local listings for stations or stream at

RT

, and catch past shows on

Youtube

)

Conversations with Great Minds

-

Jeff Shesol

, West Wing Writers

The Big Picture Rumble:

-

Heather Cirmo

, Blue Skin Solutions

-

Lisa De Pasquale

, Human Events.com

-

Joe Madison

, The Joe Madison Show

Daily Take: Jobs...drastic times require drastic measures...go big!

Read Thom's Book for Free!

Now you can read all of Thom Hartmann's "

Unequal Protection: How Corporations Became 'People' and How You Can Fight Back

" for free online.

Truthout

is publishing weekly installments over the coming weeks.

Read the Chapter 13:

Unequal Regulation

today.

Coming up Monday on The Thom Hartmann Program

Hour Two: What would one Tea Partier do if he were in charge? You won't believe it...

Thom challenges

Mark Williams

, Former Chair-Tea Party Express

Hour Three: AT&T and T-Mobile...The Rick Perry connection

-

Craig Aaron

, CEO/President of FreePress.net

And, the best of the rest of the news and your calls right here on...

The Thom Hartmann Program... your media support group for we the people.

Thank you for being part of our ever growing community for News, Debate and Opinion on the Thom Hartmann Program.

Click here

to subscribe to the Thom Hartmann Newsletter.

Sincerely,

The Thom Hartmann Program

W/ 1 out of every 5 children in America in poverty - do you think we still are in a recession or a great Republican depression?



Hartmann - Prof. Richard Wolff Lashes out at the Haves & Have Mores





Hartmann - The cover-up of high crimes on Wall Street?





Hartmann - Caught? Fake conservative identities re-writing the web?





Hartmann - The Good, the Bad, and the Very, Very Pediculophugly ugly...





Hartmann - What happened to "compassionate" conservatism?





Hartmann - Geeky Science - The Ultimate Spy tool





Hartmann - The latest slap in the face to 9/11 first responders





Hartmann - Fox News Doesn't Know Jack about Economics or Food Stamps




Or watch the whole of The Big Picture show...

Full Show - 8/18/11. The Wall Street Roller Coaster




Thom talks with economist Richard Wolff about the recent volatility on Wall Street. Later in the show, Thom speaks with two first responders of the September 11th attacks on Mayor Bloomberg's decision to exclude all first responders from the approaching anniversary commemoration ceremony.





Thom Hartmann on the News, August 19th, 2011





Thom Hartman And Matt Taibbi - Is the SEC covering up Wall Street crimes?
Become a Thom Supporter
Click the Patreon button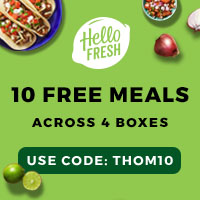 ---

---

Thom Hartmann Radio Program

Live: Mon-Fri
Noon - 3pm Eastern
Live radio | Live TV | Podcast
Syndicated by Pacifica, and simulcast on Free Speech TV Network on Dish Network and DirectTV, and on radio stations, American Forces Radio, and Sirius/XM. Live in the US, Africa, Europe and across North America - more people listen to or watch the TH program than any other progressive talk show in the world.
---

Thom Hartmann Newsletter
Don't miss out again. Receive our daily rundown of news, show highlights and random musings.
© 2021 Mythical Intelligence, inc.
Drupal site designed and developed by
HollyIT