Republicans should be Dancing in the Streets

Aug. 1, 2011 9:18 am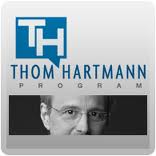 Republicans should be dancing in the streets. So says Democratic Congressman Emmanuel Cleaver after an 11th hour debt-limit deal was struck yesterday between President Obama and Congressional leaders to avoid our nation from defaulting. Unfortunately – once again – the President let right-wings take the American people hostage and then gave in to the hostage-takers. The deal – which still needs to be approved by lawmakers today – extends the debt-limit through the 2012 elections and calls for $1 trillion in spending cuts targeting mostly working families over the next decade – plus an addition $1.5 trillion in deficit reduction through revenue raisers and entitlement reforms to be determined by a six-member "Super Congress" comprised of Democrats and Republicans from both chambers of Congress.
If the Super Congress can't agree to a deal – then automatically – $750 billion will be cut from both the Pentagon and from Medicare doctor reimbursements. But still – not one single penny from hedge fund managers – subsidized oil corporations – or subsidized corporate jets – will be contributed to deficit reduction. Also not in the deal – no stimulus measures to address the real crisis in America – jobs! In fact – economists estimate that the spending cuts will actually stifle economic growth – making our REAL CRISIS – a lack of jobs – even worse and almost guaranteeing a double-dip recession. There's nothing balanced about this deal – Republicans essentially got everything they wanted – yet the Tea Party STILL will likely not vote for it. As Paul Krugman noted – the President surrendered. And President Obama will learn the hard way that the truly transformational presidents of the 20th century did not govern by compromise – they instead held their ground.
Once this deal goes through – President Obama will be viewed as even weaker than the Republican caricature of Jimmy Carter – and his presidency ruined.
Comments