Aug. 24, 2011 9:35 am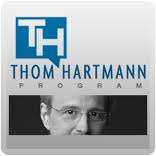 The earths is still shaking along the east coast of the United States – after a 5.8 earthquake rocked the small town of Mineral, Virginia and reverberated through the nation's capitol and several other states up and down the coast – from Georgia to New York. Today – schools and government building are closed in Washington, DC out of fear of after-shocks – and damage has been discovered at the National Cathedral and Washington Monument. It was the largest earthquake to strike Virginia in well over 100 years.
Located near the epicenter is the North Anna Nuclear Power Station – rated the seventh most likely nuclear power plant in America to receive core damage in the event of an earthquake. Due to budget cuts – the quake sensors at the plant were removed back in the 1990's. Luckily – back-up diesel generators kicked in to prevent a meltdown after the plant lost power during the earthquake.
The plant was built to withstand a 6.1 earthquake – yesterday's was a 5.8 – meaning we were that close to suffering a Fukushima-like nuclear disaster near the nation's capital. Let's hope this is a wake-up call.