Don't mess with working people...

Oct. 25, 2011 9:14 am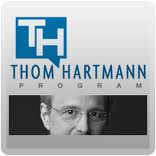 The backlash is underway against Republican Governors who attacked labor unions this year. Next month – voters in Ohio will get a chance to repeal SB-5 – the law pushed by Governor John Kasich to strip collective bargaining rights from public workers.
According to a new Quinnipiac poll – SB-5 is in big trouble with 57% of voters supporting repeal – and only 32% against it. But Governor John Kasich has it easy. While his signature legislation may suffer defeat next month – at least he'll still get to keep his job.
The same can't be said about Wisconsin Governor Scott Walker who passed similar legislation – and will likely face a recall election next year as a result. Don't mess with working people.