Nov. 11, 2011 10:18 am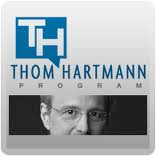 Yesterday – Jefferson County, Alabama filed bankruptcy – and became the latest victim of the high crimes on Wall Street. The decision made by Jefferson county to file bankruptcy represents the largest-ever municipal bankruptcy in American history. In a twisted scheme of corruption and financial manipulation – mega banks JP Morgan Chase and Goldman Sachs allegedly paid off elected officials to invest in junk bonds to help finance a new sewer system.
But when the junk investments went bust – so too did Jefferson County – running out of money. Meanwhile – the mega banks were unscathed – making enormous profits off of fees. From ripping off customers with fine print and overdraft charges – to swindling an entire county – it's all in a day's work for the banksters on Wall Street.
That's why all need to get out there and OCCUPY SOMETHING!