Bloomberg had the wrong target yesterday...

Nov. 16, 2011 8:22 am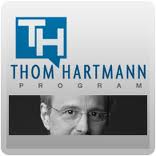 It was a tumultuous day for Occupy Wall Street yesterday. First came the violent eviction in the early morning hours – then the court ruling allowing the patriots to re-enter Zuccotti Park – then another court ruling forbidding them from bringing any tents, tarps, or camping gear into the park. But in the end – the patriots have resumed their occupation. Without gear – hundreds of Occupy Wall Streets demonstrators streamed back into Zuccotti Park yesterday evening where they remained through the night. However without tents – it's unclear how long the occupation can last. Meanwhile – Mayor Michael Bloomberg – who led the eviction – may lose his job.
With polls showing wide majorities of New Yorkers supporting the rights of Occupy Wall Street to set up camp in Zuccotti Park – a right the Mayor took away yesterday – an online petition has been started by Change.org calling for Mayor Bloomberg to resign. His raid yesterday was notorious for its suppression of the media and maltreatment of journalists – many of whom were beaten and arrested. Last night – the NYPD released several of those arrested journalists. So, with the more than 200 people arrested in yesterday's crackdown – the total number of Occupying patriots arrested around the nation in the last two months is now 4,049. At the same time – zero banksters have been arrested for their high crimes on Wall Street that caused the financial meltdown. Not only that – prosecution for financial fraud in general is at 20-year low in America – and that's not because banksters are suddenly better behaved.
Bloomberg had the wrong target yesterday morning – instead of Zuccotti Park – he should have sent his cops clad in riot gear to evict Goldman Sachs.