Nov. 12, 2011 7:05 am
Veterans' Day.
Senator Bernie Sanders (I-VT). "Brunch With Bernie".
Anything Goes on Townhall Friday!
Mark Taylor-Canfield, Occupy Seattle. Latest on Occupy Seattle.
Bumper Music:
Article: Constitution of the United StatesArticle 1, section 8.


The Congress shall have Power To lay and collect Taxes, Duties, Imposts and Excises, to pay the Debts and provide for the common Defence and general Welfare of the United States; but all Duties, Imposts and Excises shall be uniform throughout the United States; ...

Article: "Constitution of the United StatesArticle 6, paragraphs 2, 3.


This Constitution, and the Laws of the United States which shall be made in Pursuance thereof; and all Treaties made, or which shall be made, under the Authority of the United States, shall be the supreme Law of the Land; and the Judges in every State shall be bound thereby, any Thing in the Constitution or Laws of any State to the Contrary notwithstanding.

The Senators and Representatives before mentioned, and the Members of the several State Legislatures, and all executive and judicial Officers, both of the United States and of the several States, shall be bound by Oath or Affirmation, to support this Constitution; but no religious Test shall ever be required as a Qualification to any Office or public Trust under the United States.

Article: Constitution of the United StatesArticle 1, section 9 paragraph 8.


No Title of Nobility shall be granted by the United States: And no Person holding any Office of Profit or Trust under them, shall, without the Consent of the Congress, accept of any present, Emolument, Office, or Title, of any kind whatever, from any King, Prince, or foreign State.
Banksters Took Down Jefferson County, Alabama

Yesterday – Jefferson County, Alabama filed bankruptcy – and became the latest victim of the high crimes on Wall Street. The decision made by Jefferson county to file bankruptcy represents the largest-ever municipal bankruptcy in American history. In a twisted scheme of corruption and financial manipulation – mega banks JP Morgan Chase and Goldman Sachs allegedly paid off elected officials to invest in junk bonds to help finance a new sewer system.

But when the junk investments went bust – so too did Jefferson County – running out of money. Meanwhile – the mega banks were unscathed – making enormous profits off of fees. From ripping off customers with fine print and overdraft charges – to swindling an entire county – it's all in a day's work for the banksters on Wall Street.

That's why all need to get out there and OCCUPY SOMETHING!

-Thom

(Is your county in the same boat? Tell us

here

.)

Tonight on The Big Picture

on RT TV at 9pm and 11pm...

Ellen Brown

(check your local listings for stations or stream at

RT

, and catch past shows on

Youtube

)

Conversations with Great Minds:

-

Ellen Brown

, Author "Web of Debt"

The Big Picture Rumble:

-

Erikka Knuti

, Democratic Strategist

-

Derek Hunter

, Townhall

-

David Martosko

, Daily Caller

Daily Take: Why is Jefferson County, Alabama going bankrupt?

Read Thom's Book for Free!

Now you can read all of Thom Hartmann's "

Unequal Protection: How Corporations Became 'People' and How You Can Fight Back

" for free online.

Truthout

is publishing weekly installments over the coming weeks.

Read Chapter 24:

End Corporate Personhood

today.

Coming up Monday on The Thom Hartmann Program

Hour One: National strike called for Tuesday

-

Ronald Cruz

, Participant, Occupy Cal

Hour Two: Keystone pipeline...environment over jobs?

-

Dan Gainor

, Business and Media Institute

And, the best of the rest of the news and your calls right here on...

The Thom Hartmann Program... your media support group for we the people.

Thank you for being part of our ever growing community for News, Debate and Opinion on the Thom Hartmann Program.

Click here

to subscribe to the Thom Hartmann Newsletter.

Sincerely,

The Thom Hartmann Program

Will it be official that the Republican House has no ideas when they vote & pass next week a balanced budget amendment?



Hartmann: Is Italy too big to fail?





Hartmann: OWS Berkeley - nights sticks violently shoved into their stomachs





Hartmann: Republican debate...more than one oops?





Hartmann: New Voter Suppression - Bite their Face Off





The Good, The Bad, And The Very Very Erythrophobically Ugly





Hartmann: Don't OCCUPY a Chertoff X-Ray Porno-Scanner





Hartmann: Your Take/My Take - What is a "me" vs. "we" society?





Hartmann: There are no Free Market Fairies...




Or watch the whole of The Big Picture show...

Full Show - 11/10/11. Republican Debate...More than one Oops?




Thom breaks down the lows and embarrassing moments of the GOP debate with his guest panelists. Later in the Daily Take, Thom gives his take why the GOP are unrealistically relying on "magic" to repair the economy.





Thom Hartmann on the News - November 11, 2011

Would you like to help give a child with a very troubled background this feeling of peace?

Thom and Louise Hartmann founded the

New England Salem Children's Village

(NESCV) in New Hampshire in 1979. With states delaying payment for the children they entrust to the village, they need help with cash flow. Can you help? Now on

Facebook

.
Become a Thom Supporter
Click the Patreon button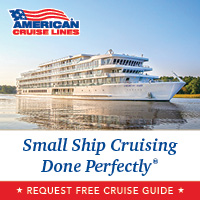 ---

---

Thom Hartmann Radio Program

Live: Mon-Fri
Noon - 3pm Eastern
Live radio | Live TV | Podcast
Syndicated by Pacifica, and simulcast on Free Speech TV Network on Dish Network and DirectTV, and on radio stations, American Forces Radio, and Sirius/XM. Live in the US, Africa, Europe and across North America - more people listen to or watch the TH program than any other progressive talk show in the world.
---

Thom Hartmann Newsletter
Don't miss out again. Receive our daily rundown of news, show highlights and random musings.
© 2023 Mythical Intelligence, inc.
Drupal site designed and developed by
HollyIT